Let Blue Apron Handle Dinner Duty For Three Nights — For Just $25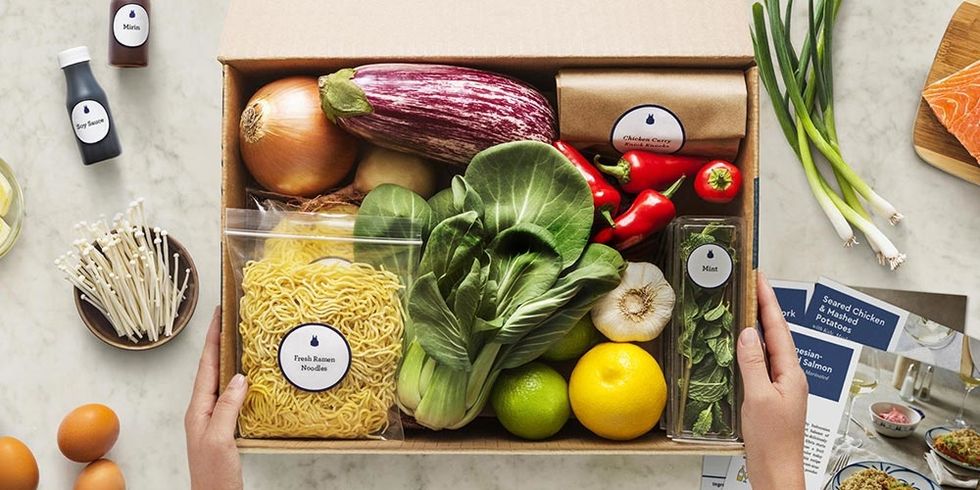 Planning meals for a family — or even a couple — isn't always as simple as it sounds. You've got to come up with a meal idea, find a recipe, pick up ingredients — then you've got to do it all over again the next night. Blue Apron wants to take the stress of worrying about meal time off your plate with one of their meal plan deals beginning at just $25 right now in the National Memo Store.
With Blue Apron, cooking stresses disappear. Blue Apron picks ingredients and recipes to allow you to easily put together three amazing meals for two. You won't get freeze-dried meats and dehydrated veggies either…Blue Apron sources farm-fresh produce, top-notch antibiotic-free meats and seafood, artisanal spices, grains and cheeses.
With your ingredients assembled, just fall in with Blue Apron's easy-to-follow recipe rotation to start pumping out incredible meals night after night.  Some of the delicious dishes include spicy Thai red curry meatballs, spinach and mozzarella gnocchi, seared chicken and French lentils, even crispy catfish with a creamy lemon-caper sauce.
Each meals is a health-conscious 500 to 800 calories per serving.  And you can choose from one of two plans: three meals for two at just $25; or two meals for four ($33).
Stop worrying about what's for dinner and let Blue Apron man the kitchen with this deal, available only for a short time.
This sponsored post is brought to you by StackCommerce.