Lew: 'Time Is Short' For Congress To Raise Debt Limit
@AFP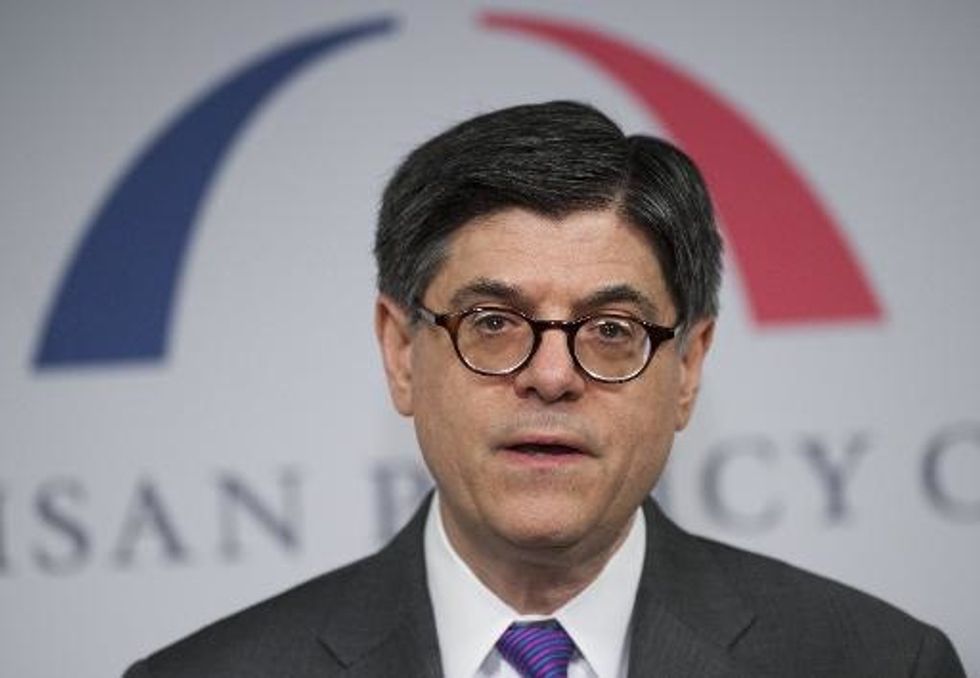 Washington (AFP) – U.S. Treasury Secretary Jacob Lew warned Monday that the United States will exhaust its borrowing authority on Friday without action by Congress to lift the debt limit.
"Time is short. Congress needs to act to extend the nation's borrowing authority, and it needs to act now," Lew said in to prepared remarks at the Bipartisan Policy Center, a Washington think tank.
"In just a matter of days, the temporary suspension of the debt limit will end, and the Treasury Department will have to start using extraordinary measures so the government can continue to meet its obligations," he said.
Lew noted that the automatic reinstatement of the cap on borrowing after February 7 comes at the beginning of tax filing season, when tax refunds cause net cash outflows "that deplete borrowing capacity very quickly."
"We now forecast that we are likely to exhaust these measures by the end of this month," he added.
On the February 7 deadline the borrowing cap will be locked at the total amount borrowed at that date. U.S. debt currently stands at $17.3 trillion.
The Treasury chief welcomed recent congressional compromises that finally delivered a government budget after political stalemate over the issue forced a 16-day partial government shutdown in October.
But he warned Congress against waiting to raise the debt limit at the 11th hour, highlighting that a delay can jeopardize the credibility of the world's largest economy and roil financial markets.
He noted that in last year's political gridlock, consumer and business confidence dropped and investors "publicly questioned whether it was too risky to hold certain types of U.S. government debt."
"It is important to remember that increasing the debt limit is Congress's responsibility, and Congress's alone. That is because only Congress has the power to extend the nation's borrowing authority. No Congress in the history of the United States has failed to meet this responsibility," Lew said.
The Treasury chief criticized a push by some lawmakers to tie spending cuts to increasing the Treasury's borrowing authority, noting that "raising the debt limit has nothing to do with new spending. It is about fulfilling spending obligations that Congress has already made and paying bills that have already been incurred."
Opposition Republican lawmakers are considering policy riders to a debt ceiling bill that would help reduce the debt. President Barack Obama's Democratic administration has stood steadfastly against the attachment of any conditions to the debt action.
Lew pressed Congress to avoid a self-inflicted wound to the U.S. economy as it enters 2014 with momentum from robust strength in the 2013 fourth quarter.
"This can and should be a breakthrough year for our economy," he said. "Congress should act quickly to resolve the debt limit without unnecessary delays or political posturing that could snowball into a manufactured crisis that the American people so clearly want us to avoid."
AFP Photo/Saul Loeb