Lewandowski Isn't The Only Trump Employee Who Can't Speak Out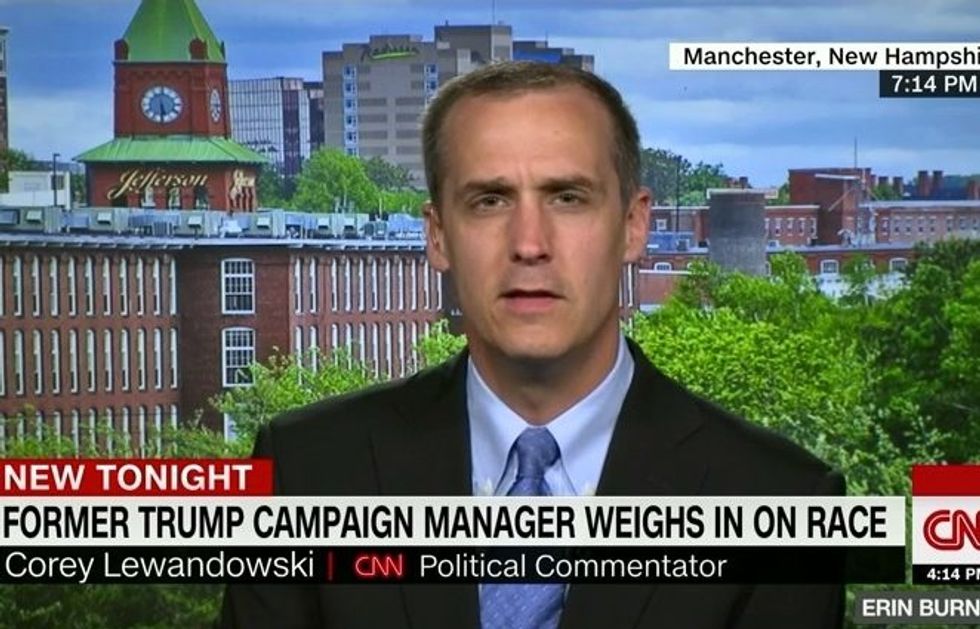 If you work for Donald Trump and don't watch what you say, chances are you will be sued.
Employees for the presumptive Republican nominee's business empire must sign strict non-disclosure agreements that prohibit them from revealing confidential or disparaging information. What that includes, though, is up to Trump himself.
According to copies of non-disclosure agreements obtained by the Associated Press, Trump employees may not publicly release information "of a private, proprietary or confidential nature or that Mr. Trump insists remain private or confidential," both during and after their employment.
But it doesn't stop at business, and it doesn't stop at The Donald himself. Employees are also prohibited from making disparaging comments on "any member of Mr. Trump's family, including but not limited to, Mr. Trump's spouse, each of Mr. Trump's children and grandchildren and their respective spouses," according to the agreement.
As the Trump Empire enters the world of politics, the same goes for campaign employees.
These aggressive policies most recently drew scrutiny when newly-minted CNN political analyst Corey Lewandowski — formerly, Trump's campaign manager — lost a $1.2 million book deal from HarperCollins after refusing to show the publisher the specifics of his NDA.
HarperCollins was one of several organizations that expressed concerns over how much Lewandowski would be able to say openly about Trump.
Indeed, Lewandowski told Erin Burnett, during his very first appearance as a paid commentator on CNN, that he had signed a document that meant he would have to keep information confidential — but that he would also "tell it like it is." That contradiction was heightened when Lewandowski refused to disclose what exactly he was not allowed to disclose.
Lewandowski's case is the latest in a long history of secrecy. While Trump has boasted before about the lack of unauthorized disclosures about his businesses, his campaign, and himself, that's because he has done a lot to ensure that those who speak out are punished.
As per the confidentiality agreements, Trump — and others protected by his lawyers — may choose to settle disputes regarding unauthorized disclosures through arbitration, meaning that the disputes themselves remain out of court and out of the public eye.
Photo: Corey Lewandowski appears on CNN's "OutFront" to comment on the Republican nominee's potential VP choices.