#EndorseThis: Lewis Black Relishes Trump's Inaugural Humiliation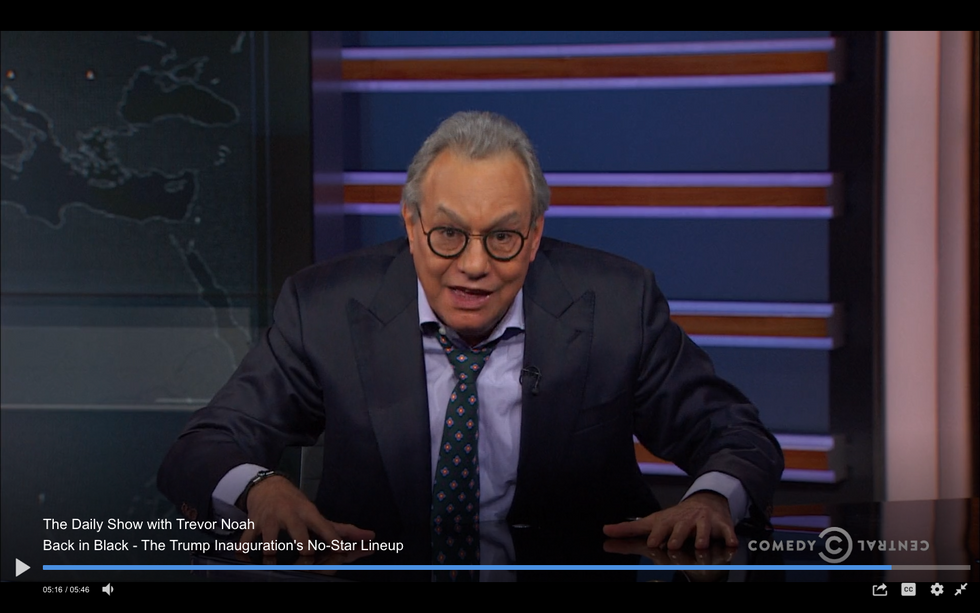 Surely you're aware of the Trump inaugural committee's persistent frustration in booking top-ranked talent for the president-elect's constitutional "festivities." You've likely heard that Radio City's venerated Rockettes, for instance, have resisted performing for the misogynist billionaire. You may even have read Trump's tweeted whine that he doesn't care whether any A-list artists show up for his party.
But you probably haven't heard Lewis Black break down the details of the new administration's humiliating launch. Black has his own recommendations for possible entertainment at the inauguration. And the comedian insists he already has glommed his own tickets and wouldn't miss it for the world — if only to witness what he expects will happen when Trump puts his hand on the Bible.