Liberia Welcomes UN Pledges On Ebola
@AFP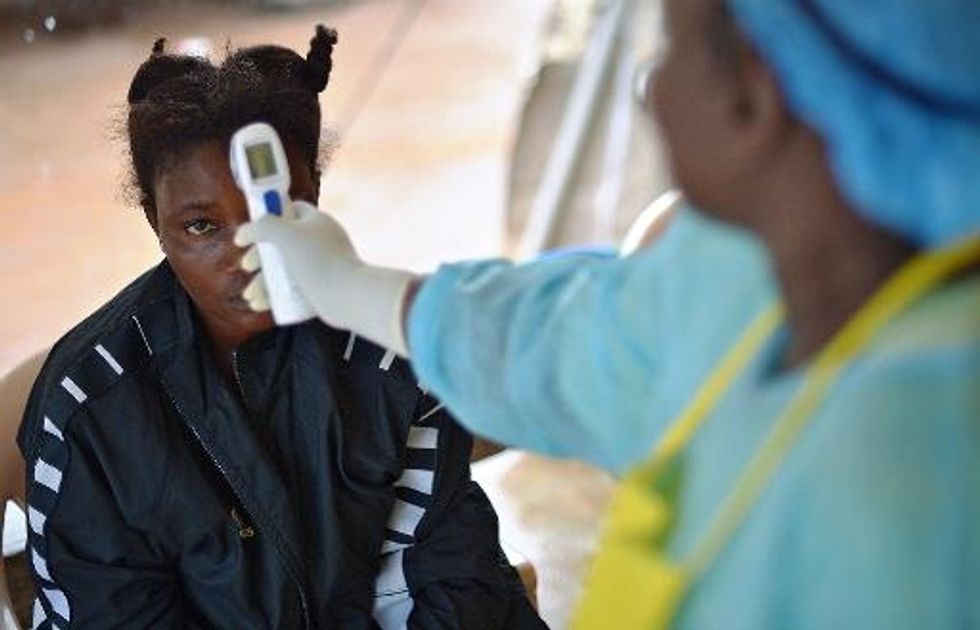 United Nations (United States) (AFP) – Liberia welcomed global pledges of action on the Ebola epidemic ravaging west Africa, admitting on Friday that the government was losing the trust of its people with the outbreak still out of control.
World leaders gathered at the United Nations on Thursday made fresh pledges of assistance in battling the growing crisis, while the Group of Seven nations vowed to keep open vital air and sea links with Ebola-hit countries.
"We are happy to hear that the entire world now understands the urgency of the reaction to threat of Ebola," Liberian Information Minister Lewis Brown told AFP.
"We hope that the commitment will be quickly followed by action because if this drags for long, the populations of the various countries will begin to lose patience and they will blame our governments."
Health systems in the worst-hit countries of Liberia, Sierra Leone and Guinea have been overwhelmed by the epidemic, which has killed 3,000 people, and are in dire need of doctors, nurses, medical equipment and supplies.
U.S. President Barack Obama led calls for a ramped up response, urging governments, businesses and international organizations to join the fight.
UN officials could not provide an immediate tally of the total pledges made at the UN meeting but the UN's coordinator for Ebola, David Nabarro, said countries had "responded with generosity."
Canada announced a contribution of $27 million dollars to the effort and France said it has set aside 70 million euros in a battle that the United Nations estimates will require close to one billion dollars.
The European Union said it would add 30 million euros to the current 150 million euros it has provided to fight Ebola.
But Obama warned: "We are not doing enough" — and UN officials said a 20-fold surge in assistance is needed to come to grips with an outbreak that has killed close to 3,000 people.
"Right now, everybody has the best of intentions, but people are not putting the kinds of resources necessary to put a stop to this epidemic," he said, on the sidelines of the UN General Assembly.
Brown said Liberians were gradually losing trust in their government with the outbreak still out of control six months after the country announced its first case.
"We told our people that this was beyond the control of governments and that only international commitment could free us from this.
"This is a serious threat for our stability and as president Obama said, the world needs to react fast otherwise this will turn to serious security crisis."
Sierra Leone took the drastic step on Thursday of putting another three of its 14 districts under quarantine, meaning, with two districts already locked down, more than a third of the population of six million can no longer move freely.
"My country is at the battlefront of one of the biggest life and death challenges facing the global human community," Sierra Leone's President Ernest Bai Koroma warned the UN by video link from Freetown.
A UN mission on Ebola set up last week is due to deploy in west Africa on Sunday, bringing supplies and equipment including protective suits, trucks, helicopters and other aircraft.
The United States is sending 3,000 troops to Liberia to help battle the contagion and has mobilized its experts from the Centers for Disease Control and Prevention to help beat back the virus.
AFP Photo/ Carl de Souza