Libya Fighters May Be Guilty Of War Crimes, Rights Group Warns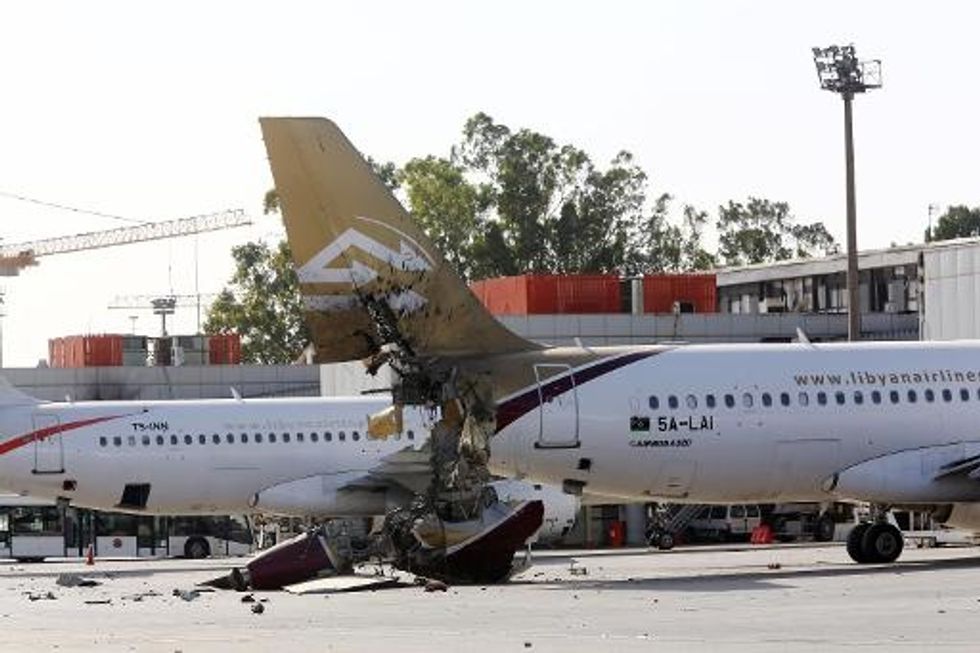 By Laura King, Los Angeles Times
Human Rights Watch warns that some tactics of rival militias in Libya amount to war crimes.
In the latest marker of Libya's descent into chaos, a leading human rights group warned Monday that some battle tactics being employed by rival militias — looting and burning, indiscriminate fire and the seizing of civilian captives — amount to war crimes.
The report by New York-based Human Rights Watch represents the latest note of alarm sounded by international organizations in response to the fighting in Libya, which has led to a de facto partitioning of the oil-rich North African nation. Last week, a United Nations report cited grave abuses by the various combatants.
Libya had been restive for months, but veered toward all-out civil war when fighting broke out in July between mainly Islamist-linked militias from the coastal city of Misrata and rival armed groups from the mountain town of Zintan and their allies. Tens of thousands of people were forced to flee their homes, and the Misrata-based faction, which calls itself the Libyan Dawn, asserted control of the capital, Tripoli, two weeks ago.
Human Rights Watch said it had documented attacks by Libyan Dawn in the aftermath of the Tripoli takeover that included the burning of homes belonging to figures the fighters considered to be political enemies, death threats against some of them, and two attacks on a private television station. Both armed factions appeared to have taken noncombatants as prisoners and engaged in indiscriminate fire in civilian areas, the group said.
"Commanders on both sides need to rein in their forces and end the cycle of abuses or risk being first in line for possible sanctions and international prosecution," said Sarah Leah Whitson, the Middle East and North Africa director for Human Rights Watch. "All warring parties, as well as the Libyan government, should respect their obligation to protect civilians at all times and to hold their forces accountable when they commit crimes."
Separate fighting has been taking place in and around Libya's second-largest city, Benghazi, where rogue former general Khalifa Hiftar since May has been waging an armed campaign against Islamist militias. He has vowed to take the battle to the capital.
The outbreak of violence, the worst since the uprising that toppled and eventually killed longtime dictator Moammar Gadhafi in 2011, has left Libya largely cut off from the world. The main international airports in Tripoli and Benghazi have been shuttered by fighting. Libyan Dawn now holds the Tripoli airport, which had been previously guarded by the Zintan militias.
Foreign diplomatic missions in the capital, including the U.S. Embassy, shut down over the summer as the fighting intensified. Last month, video posted online showed militiamen frolicking in a swimming pool at what was identified by diplomats as a residential annex of the American mission, which was abandoned in July.
Libya now has two rival governments, with an self-proclaimed legislative body in the capital and the internationally recognized parliament having retreated to the eastern city of Tobruk, near the Egyptian border.
Deepening its isolation, Libya faces the prospect of broadened international sanctions in the wake of a United Nations Security Council resolution passed last month, targeting those who "threaten the peace, stability or security" of the country.
AFP Photo/Mahmud Turkia
Interested in world news? Sign up for our daily email newsletter!