Libya 'Summons U.S. Envoy Over Seized Qaeda Suspect'
@AFP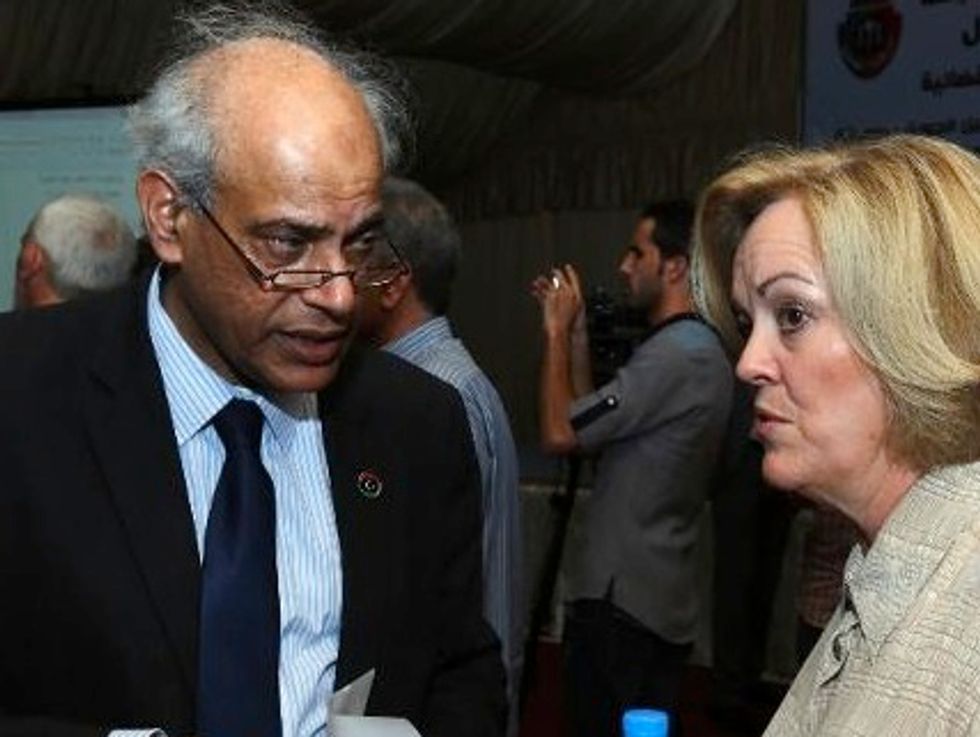 Tripoli (AFP) – Libya's government summoned U.S. ambassador Deborah Jones to seek clarification over the capture by American special forces of an alleged Al-Qaeda operative in Tripoli, the foreign ministry announced on Tuesday.
Tripoli has said it was not informed in advance of the raid on Saturday, when Libi was snatched in broad daylight from his car in the capital.
"Justice Minister Salah al-Marghani summoned the ambassador of the United States on Monday morning to ask for answers to several questions relating to the case" of Abu Anas al-Libi, a ministry statement said.
Marghani and officials from the foreign ministry also met members of Libi's family, who were told of the meeting with the U.S. ambassador, the statement added.
On Sunday, Tripoli said it had demanded an explanation from Washington over the "kidnap" of one of its citizens.
Libi — whose real name is Nazih Abdul Hamed al-Raghie — was on the FBI's most wanted list with a $5 million (3.7 million euro) bounty on his head for his alleged role in the 1998 twin bombings of two U.S. embassies in East Africa.
Libi is reportedly being held aboard a US naval ship in the Mediterranean.
AFP Photo/Mahmud Turkia