Lindsey Graham Debunks Trump's 'Spy' Conspiracy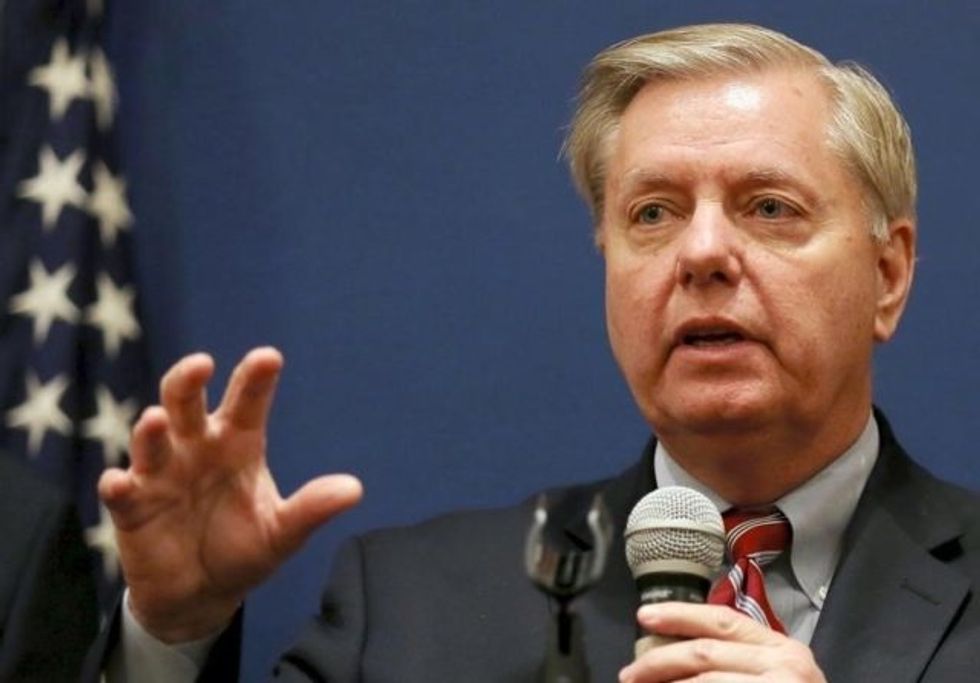 Reprinted with permission from AlterNet.
Sen. Lindsey Graham (R-SC) on Friday dismissed a core facet of Donald Trump's ever-changing anti-FBI conspiracy, telling the Washington Post that despite the president's claims, "a confidential informant is not a spy."
In recent weeks, Trump has ramped up his attacks against the ongoing special counsel investigation into Russian interference in the 2016 election and collusion with the Trump campaign, claiming the FBI placed a "spy" in his campaign (a scandal he, and only he, calls "Spygate").
Friday, the president once again resurfaced that claim, tweeting (in rapid succession) that a "spy" was "paid a fortune" to infiltrate his campaign "for the sole purpose of political advantage and gain."
"The Democrats are now alluding to the concept that having an Informant placed in an opposing party's campaign is different than having a Spy," Trump wrote.
But it's not just Democrats. Graham, an occasional Trump ally, undercut Trump's key accusation and suggested the president should "probably not" use the term "Spygate."
Sen. Lindsey Graham (R-S.C.) to @hughhewitt: "A confidential informant is not a spy."

— Aaron Blake (@AaronBlake) May 25, 2018
HEWITT: "Should the president use the term Spygate?"

GRAHAM: "I don't know. Probably not, but I don't know. I didn't go to the meeting."

— Aaron Blake (@AaronBlake) May 25, 2018
Graham's disavowal of Trump's anti-FBI conspiracy, however tepid it may be, is a markedly different approach than that of Rep. Devin Nunes (R-CA) and other House Republicans. Thursday, Nunes and Rep. Trey Gowdy (R-SC) met with officials from the Department of Justice and FBI for documents related to the confidential informant.
McConnell, who attended a separate classified DOJ/FBI briefing with the Gang of Eight, told NPR he backs special counsel Robert Mueller's probe, even after reviewing documents on the confidential informant.
Elizabeth Preza is the Managing Editor of AlterNet. Follow her on Twitter @lizacisms.