Lives, Dreams On The Line As Congress Dithers Over Immigration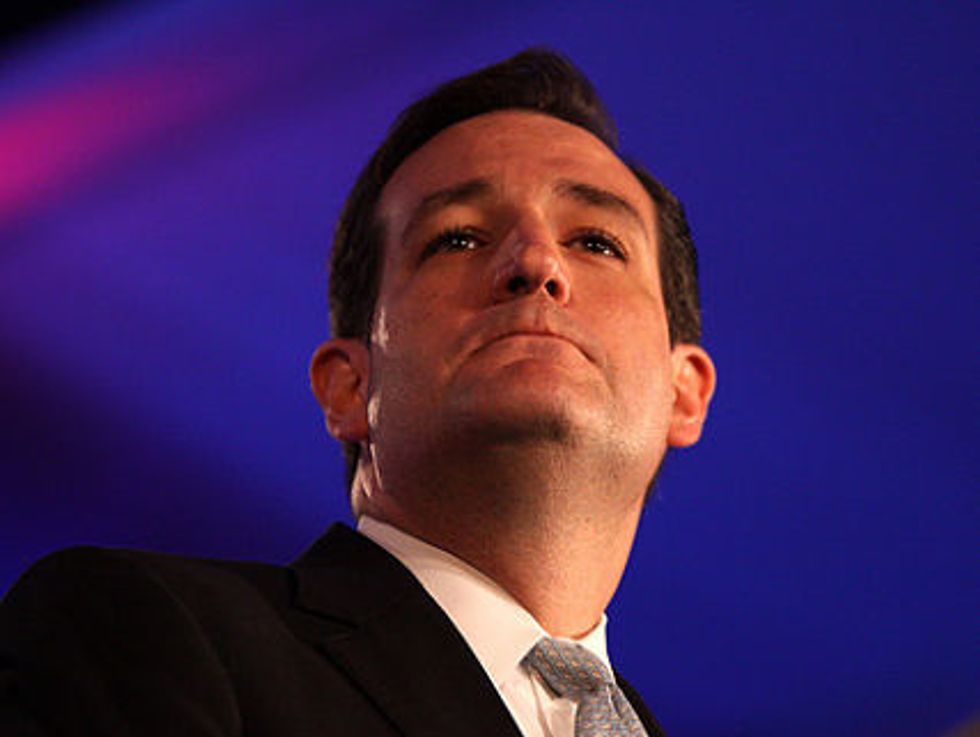 Robert Sagastume is Honduran by birth, American by choice and legally stuck somewhere in between by politics. He is also the embodiment of the humanitarian problem at the heart of our border crisis.
Now a 26-year-old Midwestern college student, he escaped as a teenager from San Pedro Sula, the Honduran city widely cited as the most violent on Earth. This is the area from which the majority of the stranded Central American children have fled.
Sagastume knows the brutal reality all too well. He saw a lot of the violence and the threat of the notorious MS-13 gang terrorized him as a teenager.
Between the ages of 10 and 12, he was sexually abused by a local man who issued a threat all too common in San Pedro: "If you speak, if you say something, I will get someone from the gang to get your mother and your sisters killed."
In Honduras, those aren't idle words.
He fled. He moved with his family to Kansas City, but he came to the U.S. on a tourist visa … and never left.
"When I came here, all of that stopped," Sagastume said, referring to the terror that consumed his life.
"Privileged" is a word he uses often, describing his feelings about his chance at a new life. He studied hard, graduated from an Independence, Missouri high school, and earned a scholarship to a local university — but he couldn't accept it. He didn't have a valid Social Security number.
Then, in 2012, President Barack Obama wrote a memorandum titled Deferred Action for Childhood Arrivals (DACA). It directed various Homeland Security agencies to temporarily hold off deporting qualified undocumented immigrants who had come to the U.S. as children. It also grants temporary work permits. It was just what Sagastume needed. He met the criteria for protection: He'd been continuously living in the U.S. long enough, arrived young enough, and had a clean criminal record.
The safeguard of DACA meant that Sagastume could earn an associate's degree from a Kansas community college. He plans to attend the University of Kansas to earn a degree in social welfare.
Unfortunately for Sagastume, some very powerful members of Congress are gunning for his dream. Senator Ted Cruz is one of them. He very badly wants to defund DACA and has introduced a bill that would do so. According to the Washington Post, he inspired conservative members of the House Republican caucus to oppose Speaker John Boehner's border bill because it left DACA alone.
Cruz and other Republicans like to claim that DACA is the reason large numbers of migrants have been showing up at the border. The assertion is flatly nonsense: None of them would qualify; to do so, an immigrant must have been constantly residing in the U.S. since 2007. And many tell stories of escaping deep poverty or violence as a primary motivator.
No bill that defunds DACA will pass the Senate this session, and no such bill will survive Obama's veto in the next. That hardly matters to Cruz and his minions. Their goal is stalemate.
Never mind that $44 million has already been shuffled from programs within the National Institutes of Health and the Centers for Disease Control and Prevention to cover the costs of housing the thousands of Central American children who have overwhelmed border officials. And that another $94 million of governmental robbing Peter to pay Paul is in the works. The Secretary of the Department of Homeland Security is warning that drone enforcement against drug cartels, and technology ensuring the safety of cargo, will be stopped as funds are diverted.
To Republican members of Congress, people like Sagastume are politically expendable. So, too, are the juveniles warehoused at the border, whose cases are now clogging the already overburdened immigration courts. So, too, are Hispanic votes.
That's the message they sent from Washington, as they gathered up their things and took off for the five-week summer recess.
Hispanic voters punished the GOP in 2012, in numbers that caused no small amount of soul searching in the shocked party afterwards. And what have the Republicans learned? What are they offering now? They do not care enough about the crisis at the U.S.-Mexico border to come up with a plan that could actually pass through both the House and the Senate. The primaries are over and attention is focusing on the general election. Latino voters don't figure in their November strategies.
Don't be surprised if Latino voters repay the compliment.
(Mary Sanchez is an opinion-page columnist for The Kansas City Star. Readers may write to her at: Kansas City Star, 1729 Grand Blvd., Kansas City, MO 64108-1413, or via email at msanchez@kcstar.com.)
Photo: Gage Skidmore via Flickr
Want more political news and analysis? Sign up for our daily email newsletter!