Local Experiments May Counteract Austerity In Education Funding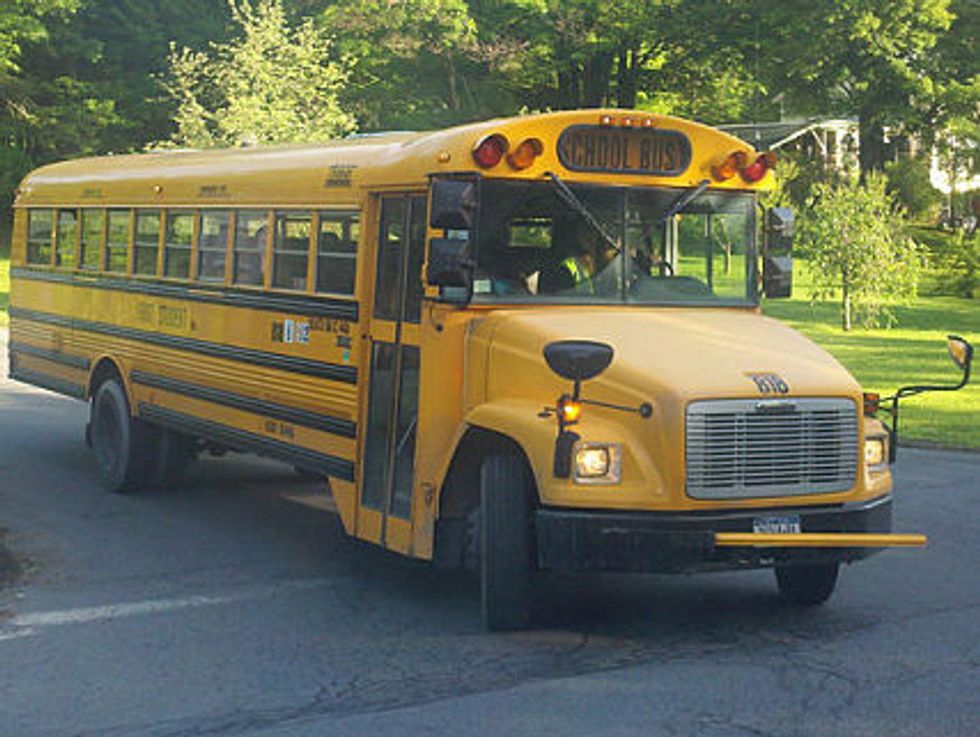 California is placing a new emphasis on local community needs and closing the poverty achievement gap in education, and the rest of the country would do well to follow.
As our country's economy has limped along from one crisis to another over the past several years, the impact of state and federal austerity measures on communities has exposed our troubling national priorities. A new report by the Center on Budget and Policy Priorities showed that despite the Great Recession technically ending in 2009, schools have yet to return to pre-recession spending levels, and in some states the cuts reach up to 20 percent per pupil. These drastic cuts have become the norm as communities in states that have resorted to austerity to put out short-term fires must now cope with the fallout from such measures.
And then the government shut down.
So on top of underfunded schools, we had Head Start agencies on the chopping block, long-term WIC funding up in the air, furloughed workers flooding unemployment offices, and the nation on the brink of defaulting on our debt yet again. For many financially insecure families, it's easy to see why they might hesitate before placing trust in their representatives in Washington or the state capitol to solve these problems.
As a result, the idea of robust and inclusive public education seems like a thing of the past. Cuts in education spending disproportionately affect low-income students, taking resources away from the institutions designed to prepare a generation for an already murky labor market.
California is taking a different path. Rather than normalizing those drastic cuts in school funding, the state is reinvesting the gains from its economic turnaround into providing its students a path to a brighter future. This summer, Governor Jerry Brown signed into law the Local Control Funding Formula (LCFF), the most significant education reform in a generation, which passed the legislature with bipartisan support.
For decades, mountains of red tape and state-mandated programs have hamstrung districts that felt that top-down regulation was detrimental to the quality of education they could provide. The LCFF replaces the old, convoluted funding formula with one designed for equity and transparency. First, the state gives all school districts a "base grant" per pupil of approximately $7,000 depending on grade level. Those funds are supplemented with grants based on student needs and demographics. For example, a low-income, ESL, or special needs student's district would receive roughly $3,000 more for that pupil. An additional $1.25 billion is earmarked specifically for resources to help teachers shift to the new Common Core standards.
Educators and administrators benefit from this in several ways. Districts are given the freedom to manage their increased budget as they see fit by experimenting with different ideas to improve student outcomes. These may include increasing instructional time through a longer school year, rehiring teachers who had previously lost their full time jobs, incorporating new technologies in the classroom, or countless other innovations. LCFF respects and empowers educators while tempering the effects of metrics-based policy like No Child Left Behind and Race to the Top, which used bubble-in testing as the ultimate evaluation of a teacher's effectiveness and then shut schools down for failing to achieve impossible proficiency rates. Additionally, the degree of freedom given to administrators will require significant community engagement as a measure of accountability, which is why the law mandates parental advisory boards in every school district.
Most importantly, weighted funding formulas like the LCFF recognize poverty as a key driver of achievement gaps. A Princeton study was recently published demonstrating how chronic poverty degrades one's decision-making abilities, which can then worsen his or her financial circumstances. Any great society should attempt to curb the psychological toll that economic hardship can have on its citizens. Yet state and federal fiscal policy continues to squeeze the working poor from all sides. Policy like LCFF provides an important first step in mitigating the impact of poverty on educational outcomes.
This is precisely why school finance reform in the vein of California, with a purposeful focus on local control and the poverty achievement gap, should become the model for other states. California has a long way to go before its revenue streams match the targets laid out by LCFF, and it cannot replace Title I funds lost due to sequestration, but such policy demonstrates that it is still possible to reimagine age-old institutions. We live in extraordinary times where our country's economic stability and global competitiveness is under perpetual threat by those we have placed in office. Families and students are feeling the sharp edge of broken policy and austerity economics. California's willingness to hand the reins to communities demonstrates bold experimentation and a trust in its people, something that the national body politic has all but forgotten.
Raul Gardea is the Roosevelt Institute | Campus Network's Senior Fellow for Education.
Cross-posted from the Roosevelt Institute's Next New Deal blog.
The Roosevelt Institute is a non-profit organization devoted to carrying forward the legacy and values of Franklin and Eleanor Roosevelt.
Photo: Greg953 via Wikimedia Commons