Long Summer Vacation From School No Longer Makes Sense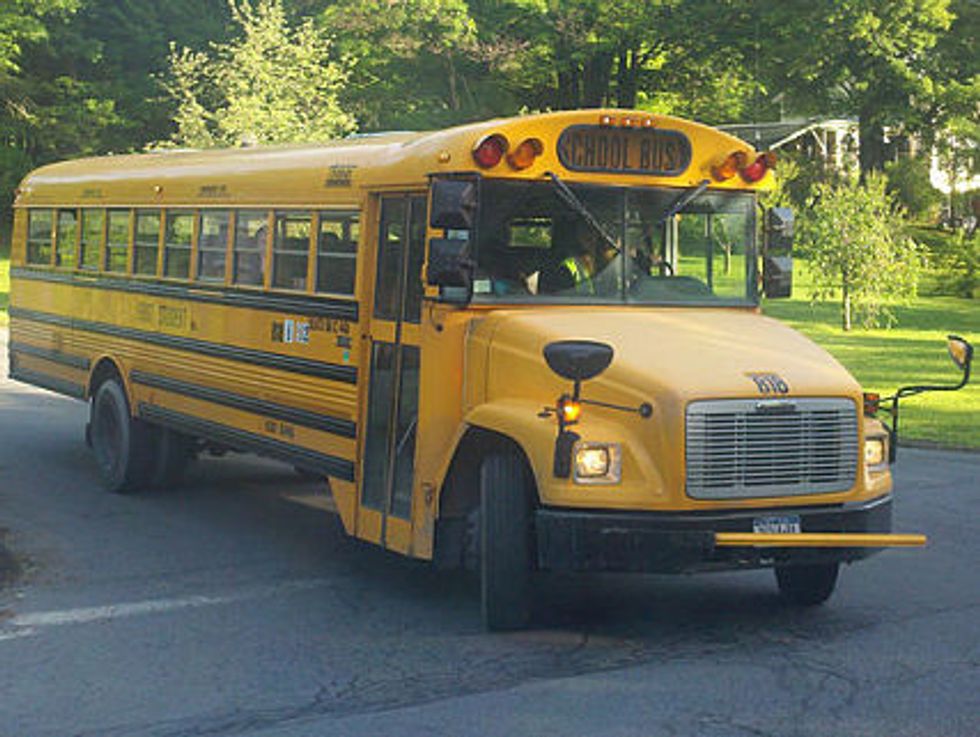 The rituals and rhythms of summer are seductive. Long, light-filled days. Afternoons in the neighborhood swimming pool. Fresh tomatoes plucked off the vine. Mosquitoes and humidity.
OK, those last two are not among the delights of summer, but they come with the territory in my part of the United States. And even the mosquitoes help me remember what summers meant to me as a child: freedom to roam on my bike, to pick berries, to play sandlot softball with friends.
The leisurely summer is deeply embedded in communal memory, an artifact of the relatively affluent Western lifestyle. It occupies so central a place in American popular culture that it would be difficult to abolish. But it's time to do so. The long summer vacation from school has outlived its usefulness.
The way we live now demands a better-educated workforce, young men and women for whom obtaining post-secondary education is automatic — as customary for the average student as getting a high school diploma is now. In this modern age, kids need to spend more hours in school to read well, to write clear and concise sentences, to comprehend basic algebra and geometry.
While the chattering classes have spent years denouncing public schools for their alleged failures, schools are, in general, doing a better job of educating the young than they were 50 years ago. The problem is that they haven't improved enough to keep pace with the demands for more and more skills. The school calendar — still fixed, for the most part, at 180 days a year and 6 1/2 hours a day — is part of the problem.
(Many school districts have experimented with so-called year-round school, with shorter summers but more vacation days year-round. Most of those schools still give their students about 180 days a year.)
The design of the school year is left over from a bygone era, when children were expected to help with the tasks of maintaining home, hearth and farm. Summer is a time for harvesting the spring yield and planting the fall crops, and children used to help with the plowing, the planting and the picking.
But we don't live that way anymore. Mechanization has ended the need for child labor, and Big Agriculture has virtually wiped out the family farm. If farmers need pickers, they look for laborers from Mexico and Guatemala.
We no longer drive tail-finned gas guzzlers with metal dashboards or allow babies to sit in their mothers' laps up front. We no longer expect the gasoline to fill those Buicks and Cadillacs to cost 50 cents a gallon. We no longer watch black-and-white televisions with rabbit-ear antennae on top. So why do we still believe 180 days of school is enough?
Actually, some school districts, rocked by the Great Recession, have cut back, teaching fewer days to save a little money. That's crazy. Yes, public education is costly, but failing to generate better-educated citizens would be much more expensive in the long run.
While proposals for a longer school year remain controversial, even among educators, there is a wealth of data showing that more time in school improves student performance, especially if teachers are using up-to-date methods. In coming years, there should be even more data available since 10 school districts in five states have decided to lengthen their school calendars, starting in the fall.
They are following the example of numerous charter schools, which have already raised student performance by extending the school calendar. That's common sense, isn't it?
Still, expanding the school year to eliminate the traditional lengthy summer encounters opposition not only from teachers, who like their schedules, but also from affluent parents. Well-heeled moms and dads like the unstructured time with their children — weekend getaways to the mountains, trips abroad, long weeks at the beach house.
So let's start by expanding the school year in poorer and working-class school districts where parents don't expect to take long vacations. Once affluent parents see what a longer school calendar can accomplish — rising test scores and competitive college admissions — they'll abandon the lengthy summer vacation, too.
(Cynthia Tucker, winner of the 2007 Pulitzer Prize for commentary, is a visiting professor at the University of Georgia. She can be reached at cynthia@cynthiatucker.com.)
Photo: Greg953 via Wikimedia Commons