Los Angeles Mayor Proposes L.A. Climate Change Summit Of U.S., China Mayors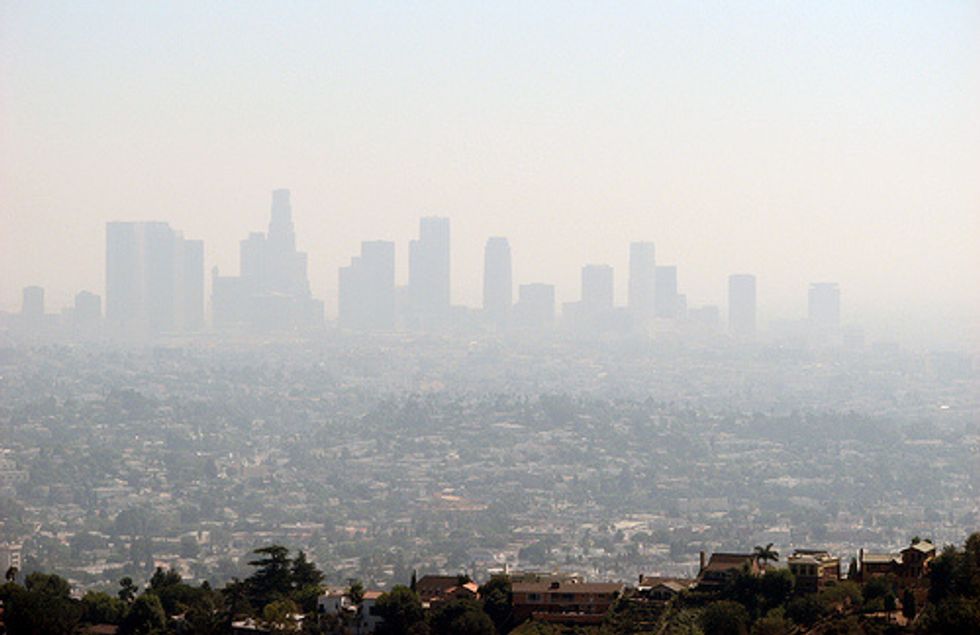 By Julie Makinen, Los Angeles Times (TNS)
BEIJING — Following up on last week's U.S.-China climate change agreement, Los Angeles Mayor Eric Garcetti said Friday he would invite leaders of Chinese and American cities to a summit in Los Angeles next year to kick-start efforts to curb greenhouse gas emissions in both countries.
Wrapping up the China leg of a 12-day Asia trade mission that is also scheduled to take him to Japan and South Korea, Garcetti, a member of President Barack Obama's climate change task force, said he has already discussed the idea with the White House, a number of his American counterparts and the mayors of Chinese cities including Shenzhen and Shanghai and received an enthusiastic response.
"Given the president's agreement, I think me being here this week was perfect timing," Garcetti said in Beijing after addressing a "clean tech" business matchmaking event. "If I hadn't been here, the (mayor's gathering) could have landed anywhere, but I think L.A. is well-positioned."
Obama last week committed the U.S. to cutting net greenhouse gas emissions at least 26 percent by 2025. Chinese leader Xi Jinping, meanwhile, announced an accelerated time frame for capping carbon emissions and increasing China's use of nuclear, wind and solar energy.
"They've made the agreement but the details weren't worked out, so I think they are looking for someone to lead on this," Garcetti said. Limiting carbon emissions is really about controlling emissions in cities, he added, and given Los Angeles' track record in tackling its smog problem, "it's kind of a no-brainer to do (the summit) in L.A. … Cities are the source of the problem and must be the solution."
Timing and other details of the proposed gathering have yet to be discussed.
The environment was a core part of Garcetti's China trip; in Shenzhen, the mayor joined in a ribbon-cutting for the new China headquarters of SaveSorb, an L.A.-based company that produces a natural absorbent for oil, paint and fuel spills. In Beijing, the mayor delivered a speech on urbanization and sustainability at the Stanford Center at Peking University.
Courting tourists was also high on the agenda. Los Angeles welcomed 570,000 Chinese visitors last year, making it the top U.S. destination for Chinese tourists. Garcetti says he aims to raise that to 1 million annually within a few years.
Five Los Angeles medical centers — UCLA, Keck Hospital of USC, Cedars-Sinai, City of Hope and Children's Hospital — are hoping to persuade some Chinese tourists to seek health exams and other services in Southern California. The hospitals have launched a partnership with China Southern Airlines, with the carrier offering itineraries that combine full-day health scans at the L.A. medical centers with visits to sites such as the Hollywood Walk of Fame.
"A lot of Chinese media asked me: Is this for plastic surgery? Because you're in Hollywood," Garcetti laughed.
Photo: Ben Amstutz via Flickr