#EndorseThis: Louis C.K. Regrets Calling Trump 'Hitler' — Sort Of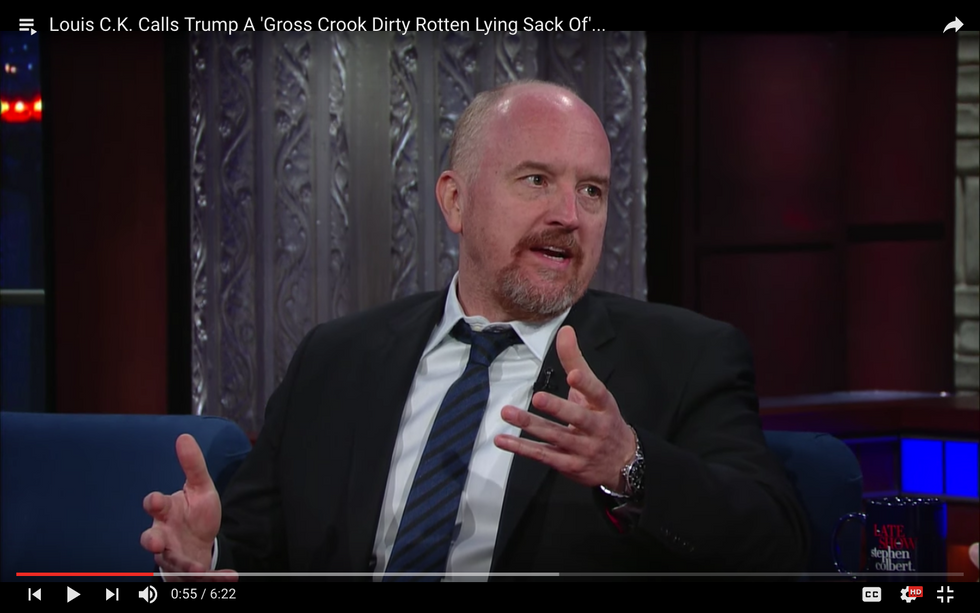 Louis C.K., one of the greatest comic talents of his generation, has a message for you. He also has a message for Donald Trump — and Trump's supporters — which he delivered with characteristic aplomb on The Late Show.
As host Stephen Colbert reminded Louis the other night, he sent an email last year warning that Trump is "an insane bigot" and "Hitler." Somewhat sheepishly, Louis acknowledged the incident, recalling that his political outburst had landed him on the cover of the Daily News, and said he regretted it — sort of.
But then Louis went on to explain what he meant, what he really thinks of Trump, what he feels about Trump voters, and what he wishes people would do instead of complaining.
If you didn't watch this already, it is a must see. And if you did, then you will certainly want to view it again. Because it is that deep and that funny.