Louisiana Congressman Calls Speaking To White Supremacist Group A 'Mistake'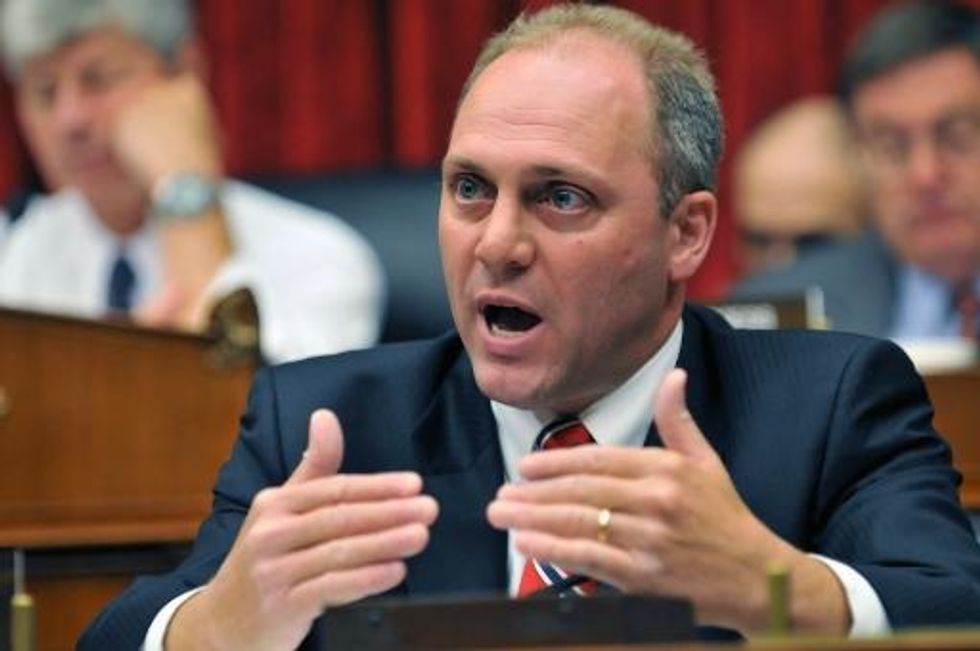 By Kurtis Lee, Los Angeles Times (TNS)
In an effort to quell growing criticism, Rep. Steve Scalise (R-LA) said Tuesday he regretted speaking to a gathering of white supremacists more than a decade ago.
"It was a mistake I regret, and I emphatically oppose the divisive racial and religious views groups like these hold," Scalise said in a statement.
Scalise's comments come after reports surfaced over the weekend that the House majority whip spoke at a 2002 convention of the European American Unity and Rights Organization when he was a Louisiana state lawmaker. The organization, founded by former Ku Klux Klan leader David Duke, is widely viewed as a hate group by civil rights organizations such as the National Association for the Advancement of Colored People and the Southern Poverty Law Center. Duke founded EURO two years before Scalise addressed the group's convention.
"As a Catholic, these groups hold views that are vehemently opposed to my own personal faith, and I reject that kind of hateful bigotry," Scalise said in his statement Tuesday.
Still, Democrats and leaders from the SPLC called Scalise's actions troubling, while House Speaker John Boehner said he stands behind the Louisiana Republican.
"Scalise, a politician who already had national aspirations at the time of the 2002 EURO conference, certainly should have known what his dalliance with open white supremacists might cost him," wrote Mark Potok, editor of SPLC's quarterly journal.
A spokesman for House Minority Leader Nancy Peolsi (D-CA) used the news about Scalise's conversation with the white supremacist organization to castigate Republicans, who control the House, for not passing a comprehensive immigration proposal this year and a decision not to restore portions of the Voting Rights Act struck down by the Supreme Court.
Officials with the Congressional Black Caucus did not immediately return requests for comment.
Meanwhile, Bohener called Scalise a "man of high integrity" who made an error in judgment.
The controversy surrounding Scalise comes as Rep. Michael Grimm (D-NY) annouced Monday he would resign from Congress after he pleaded guilty to aiding in the filing of a false tax return.
AFP Photo/Rod Lamkey Jr.