Louisiana Congressman 'Very Sorry' After Video Shows Romantic Encounter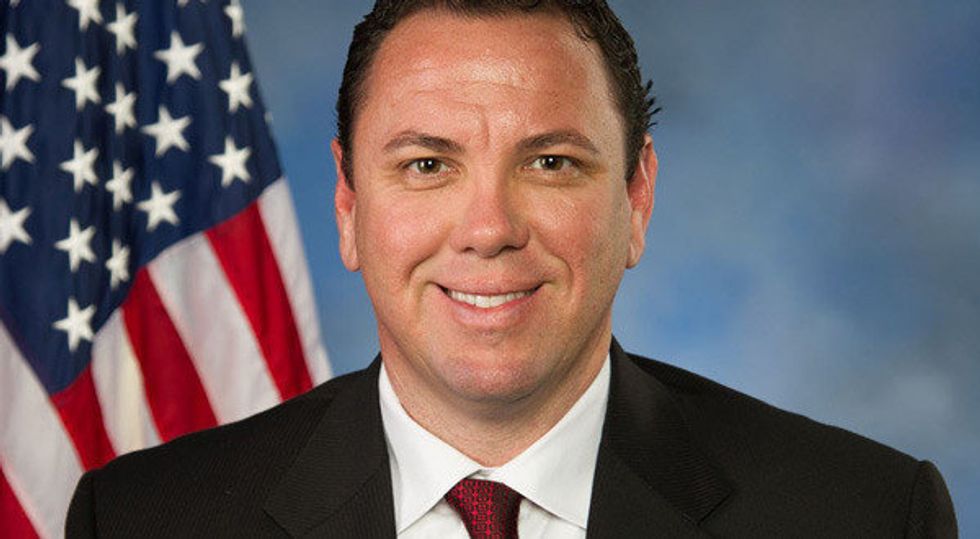 By Michael A. Memoli, Tribune Washington Bureau
WASHINGTON — Louisiana Rep. Vance McAllister has apologized after a video surfaced of the Republican lawmaker in a romantic encounter with a member of his staff.
On Monday, the Ouachita Citizen posted a brief video sent by an anonymous source that shows McAllister, who is married, leaving his congressional office in Monroe, La., after passionately kissing a woman the paper identified as his district scheduler, Melissa Anne Hixon Peacock.
According to the newspaper, the incident occurred on Dec. 23, barely a month after McAllister had been sworn into office.
McAllister won a special election in November after a campaign in which he described himself as a "veteran, family man and self-made businessman." One of his television ads featured his wife of 15 years and five children as he said that Louisiana values "of faith, family and hard work are sorely missing in Washington."
McAllister was also boosted in his campaign by an endorsement from Willie Robertson and other stars of the TV series "Duck Dynasty." Robertson was McAllister's invited guest to the State of the Union address in January.
In a statement released by his office hours after the story was posted online, McAllister said he had "fallen short" and was "very sorry for what I've done."
"Trust is something I know has to be earned, whether your (sic) a husband, a father or a congressman," he said. "I promise to do everything I can to earn back the trust of everyone I've disappointed."
McAllister also said that although he was a public servant, he hoped for privacy for his family.
McAllister won't face voters again until November under the state's voting process, in which candidates from all parties compete in the general election, followed by a December runoff if no candidate receives 50 percent of the vote.
MCT Photo