Did Macron Just Convince Trump To Reenter The Paris Agreement?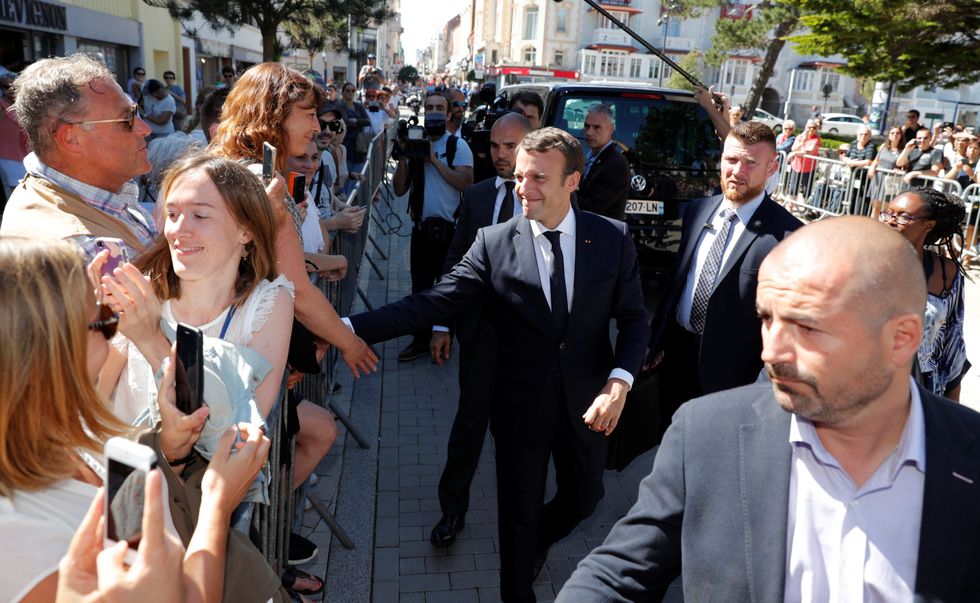 Reprinted with permission from AlterNet.
The friendship between the United States and France goes way back—all the way to 1775, when France secretly began sending supplies to the Americans during the Revolutionary War. In fact, France was the first ally of the new United States. (Of course, it helped that France was pretty angry at Great Britain over the territory it lost during the French and Indian War.)
Now, almost 250 years later, President Trump has ruffled some French feathers by pulling the U.S. out of the Paris climate agreement, signed by nearly 200 nations to limit the global average temperature increase to 1.5°C above pre-industrial levels. But newly minted French president Emmanuel Macron wasn't about to let Trump's pullout ruin a good friendship—something that was made abundantly clear when the two leaders met in Paris last week.
By many accounts, Macron is a true optimist. Perhaps his youth has something to do with his lack of negativity; at 39, he is France's youngest leader since Napoleon, and the first to be born after 1958. His predecessor and former boss Francois Hollande said Macron "radiated joy" when he worked for him, an odd statement considering Hollande's dour disposition. (The Telegraph's William Langley once called the ex-president "a politician with the personality of bread mold.")
"An almost preternaturally sunny demeanour, combined with his winning way with words, has been the new president's magic formula," writes Hugh Schofield, the Paris correspondent for BBC News. He also noted that Macron's "resplendent" personality was going to be "tested like never before."
Well, Macron may have just aced the Trump test. And he did it by launching a charm offensive that allowed him not only to forcefully address their main point of contention—Trump's controversial withdrawal from the Paris climate agreement—but to get Trump to soften his climate stance, something no other politician, American or otherwise, has yet accomplished.
In a Sunday interview with the French newspaper Journal du Dimanche, Macron said he pressed Trump on the possibility of bringing America back into the agreement.
"Donald Trump listened to me," Macron said, according to AP. "He understood the reason for my position, notably the link between climate change and terrorism." The French president added: "He said he would try to find a solution in the coming months. We spoke in detail about what could allow him to return to the Paris deal."
During a joint news conference after the meeting, Trump said "something could happen with respect to the Paris accord…We'll see what happens. But we'll talk about that in the coming period of time. If it happens, that will be wonderful. If it doesn't, that's okay, too."
Perhaps France—and for that matter, Europe—has found a "Trump whisperer" in Macron, who also said during his interview Sunday that he believes Trump left the country with a "better image of France than upon his arrival." (Angela Merkel, take note.)
"Our countries are friends, so we should be too," Macron said, adding his belief that after their meeting, the two leaders gained a "better, intimate knowledge of each other."
When they met, Trump and Macron shared a seemingly neverending handshake. Hopefully, they'll soon be shaking hands to celebrate America's reentry to the Paris agreement. To Monsieur Macron, we say, Bonne chance!
Watch Trump and Macron's epic handshake:
This article was made possible by the readers and supporters of AlterNet.