On Madison, Trump And Other Presidents Who Burned The White House
@JamieStiehm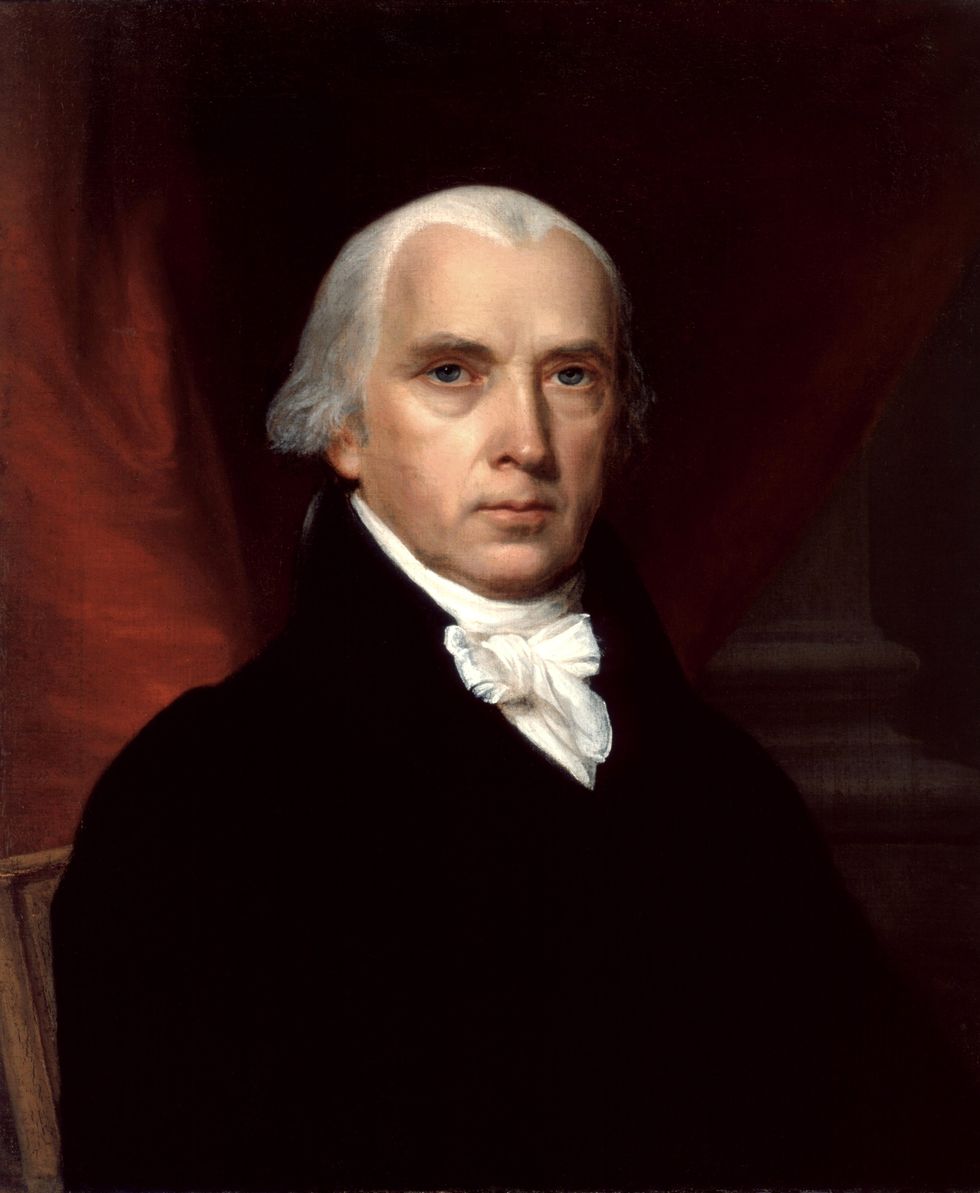 Reprinted with permission from Creators.
MADISON, Wis. — Greetings from a postcard state capital, named for one of our worst presidents ever, James Madison.
Don't worry, Donald J. Trump is quickly catching up with every move he makes, every thought he tweets, every trip he takes to meet world leaders — the G-20 in Hamburg, Germany, is the next victim of Trump's unlashed tongue. If there's any room at the inn.
Sad to say about the American president, but you can't take him anywhere. Trump needs a tete-a-tete with his best friend on the world stage, President Vladimir Putin, the spymaster who loved him. There's a lot of stuff to talk about. It's a secret no more that Russia influenced the 2016 election and attacked American democracy to help his victory.
Still, Trump is not the people's president, given rock bottom approval ratings and his loss of the popular vote.
Try to remember that. Cold comfort in Wisconsin, usually a blue state. They say Hillary Clinton never came to campaign, not once after the primary. She took it for granted, and lost.
Over the holiday in dairyland, we were talking about the best and worst presidents. As my father said, it's harder to pick out the worst than the best. There were so many dismal presidents, especially during the post-Civil War drought between 1865 and 1901. There was a long line of Union Army generals such as Ulysses S. Grant and Rutherford B. Hayes, who gave middle initials a bad name.
Hayes, of Ohio, betrayed formerly enslaved people in 1876 by bargaining to end Reconstruction to get his place in history. At his behest, the government troops enforcing the settlement of the Civil War were withdrawn. Grant was a great general who should have quit while he was ahead; his administration was plagued with corruption.
Other rock bottom presidents on my list: George W. Bush for squandering the peace and prosperity Bill Clinton handed him; and Richard M. Nixon for his diabolical efforts to bring down his enemies. His long prosecution of the Vietnam War and cynical "Southern strategy," of course, deepened divisions that persist to this day. A master of festering hatred, Trump built on what Nixon left behind.
Another who might be added is hapless James Buchanan, who handed over a cracked, raging nation to Abraham Lincoln, the best in many books.
And now, a few words to "Jemmy" Madison.
Sorry, but you were president in the summer of 1814, when the British army came marching in and burned down the White House and the Capitol. You, sir, fled on horseback across the river and left Washington undefended. The people of the city also ran for dear life, though the redcoat soldiers did not set fire to private property.
The flames of Washington burning were seen in the Baltimore sky. A huge blow to the early republic.
Sir, you're the cerebral Constitution author and Thomas Jefferson's intern, so let's put it nicely: You were a wealthy Virginian planter who owned 100 enslaved people on your inherited land. Socially awkward, slight of height, you weren't an inspiring figure to, well, set hearts and minds on fire.
Thanks to Princeton friend Aaron Burr's graces, you finally made a match after 40. Senator Burr introduced you to a young Quaker widow, Dolley Todd, who became Dolley Madison. She created myths that made up for your inept leadership. Don't we know the story of her leaving the dinner for 40 and "saving" the painting of George Washington better than the real burning of Washington?
To use Trump's pet word, Madison's presidency was a disaster. He was one of the "Virginia dynasty" of presidents and handed it on to James Monroe, the fifth president. So but for John Adams' four years in office, the presidency was held by Virginians who lived, breathed and depended upon slavery, up until 1824. They laid its existence in our founding documents and social practices. Madison ensured that white male Southern slaveowners were overrepresented in national elections, and to this day the Electoral College is not a fair fight.
See how it all comes round again.
To find out more about Jamie Stiehm and read features by other Creators Syndicate writers and cartoonists, visit creators.com.