Major Newspaper Under Fire For Racist Anti-Dreamer Cartoon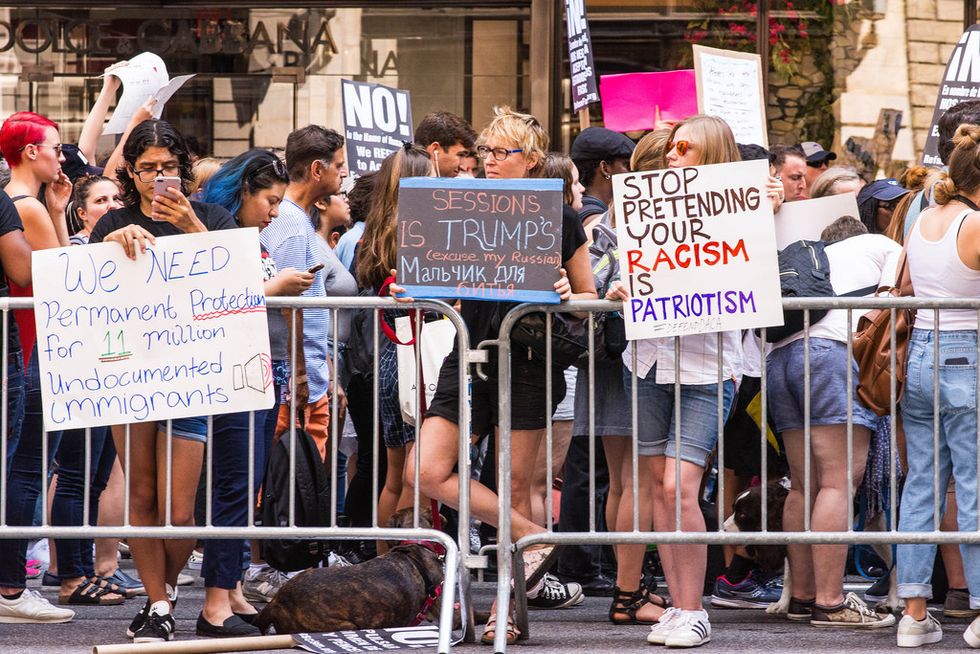 Reprinted with permission from AlterNet.
As the deadline to renew the Dream Act approaches, the 800,000 mostly young Dreamers have endured abuse from the government and mainstream media alike. They've become political chess pieces for legislators with little regard for their fate, and have withstood racist and dishonest name-calling from the Trump administration. And while two-thirds of Americanssupport legislation that would give the Dreamers full legal status, they are still being subjected to ugly episodes of racism.
The latest comes from New Mexico, in the form of an offensive cartoon published in the Albuquerque Journal. Los Angeles Times journalist Kate Linthicum pointed out the obscene cartoon Wednesday on Twitter:
Wow. This insanely racist cartoon ran today in the @ABQJournal, my hometown newspaper and the first place I ever worked. The paper has always had a conservative editorial board, but this is next-level. pic.twitter.com/QY60tBD1bQ

— Kate Linthicum (@katelinthicum) February 8, 2018
Social media users widely denounced the cartoon, as well as New Mexico legislators. Democratic Sen. Martin Heinrich cast shame on the newspaper "for stooping to a new low and publishing a heinous and bigoted depiction of Dreamers in today's paper that serves only to sow division in our community." Democratic State Sen. Linda Lopez decried the cartoon's "ignorance, racism and hatred." Meanwhile, Sen. Tom Udall (D-NM) tweeted the following: "Words and images are still hateful and offensive, even when they appear in a cartoon. The @ABQJournal should apologize."
The Albuquerque Journal is the widest-reaching newspaper in the state. New Mexico has a population of over two million.
Editor Karen Moses responded to the backlash with the following statement: "Our editorial pages offer views from all sides of the spectrum, and we realize some of the content will offend readers. We do not agree with many of those views, but their purpose is to spark discussion and debate. In hindsight, instead of generating debate, this cartoon only inflamed emotions. This was not the intent, nor does the Journal condone racism or bigotry in any form."
The Journal's editorial page has expressed support for the Dream Act in the past.
Liz Posner is a managing editor at AlterNet. Her work has appeared on Forbes.com, Bust, Bustle, Refinery29, and elsewhere. Follow her on Twitter at @elizpos.