Majority Of Americans Want To Abolish Electoral College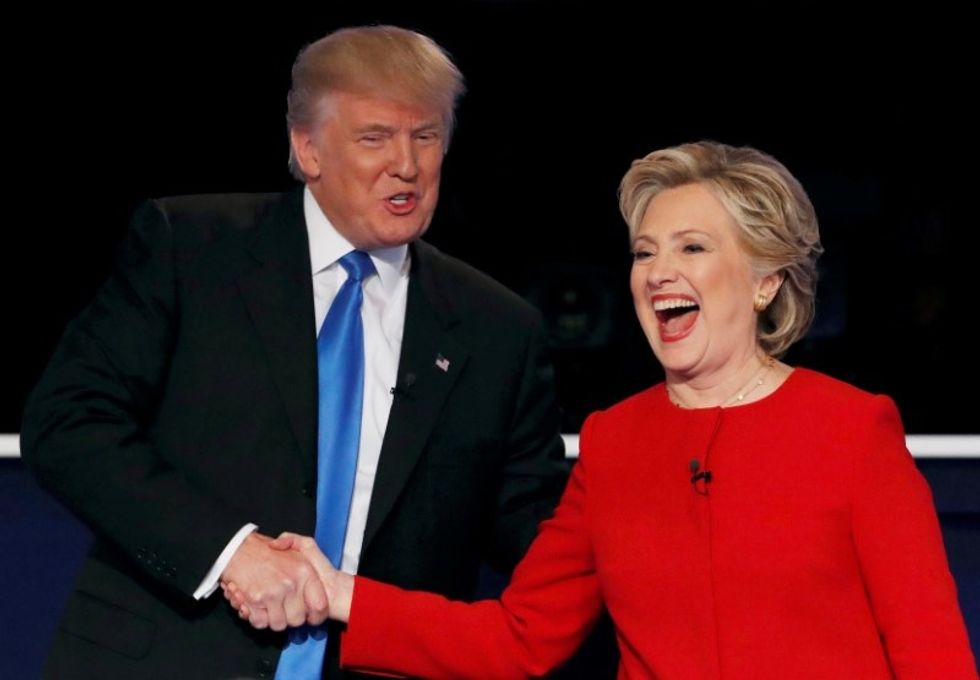 According to a new Gallup survey, 55 percent of Americans want to abolish the Electoral College and declare that the winner of the national popular vote should become president.
Abolishing the Electoral College became a rallying cry among Democrats after Hillary Clinton won three million more votes than Donald Trump, but still didn't win the presidency.
It was the second time in two decades that a Democratic presidential nominee lost the presidency despite receiving more votes nationwide than the Republican. Former Vice President Al Gore won 500,000 more votes than George W. Bush, yet Bush became president — because under the Electoral College, all that matters is how many states' electoral votes you win, not by how many votes you win them.
This is why a number of states are making moves to try and eliminate the Electoral College: Voters who live in more competitive states end up having their ballots count more than others.
The only way to truly eliminate the Electoral College would be to amend the Constitution, a daunting task that's unlikely to come to fruition. However, states have found an end run around that.
Currently, every state except Nebraska and Maine uses a winner-take-all system that gives all of the state's electoral votes to whichever candidate wins a majority of votes in the state. But states aren't required to allocate their electoral votes that way — which is how the idea of the National Popular Vote compact was born.
States that pass the National Popular Vote compact pledge to award all of their Electoral College votes to the winner of the national popular vote, no matter which candidate won the popular vote in their state.
The compact would only be enacted if states possessing at least 270 electoral votes — enough to win the presidency — signed the pact.
So far, 15 states have passed the National Popular Vote compact. In order for it to go into effect, states with an additional 81 additional Electoral College votes must enact the pact.
On Tuesday, Maine's state Senate passed the National Popular Vote compact, sending it to the House for approval. The compact has also passed at least one chamber in another seven states.
It's unclear if or when the Electoral College will ever change to ensure that the winner of the presidency actually received the most votes.
But polls show that changing the rules to do just that is very popular.
Published with permission of The American Independent.
IMAGE: Donald Trump shakes hands with Hillary Clinton at the conclusion of their first presidential debate. REUTERS/Mike Segar