Malaysia Releases Preliminary Report On MH370
@AFP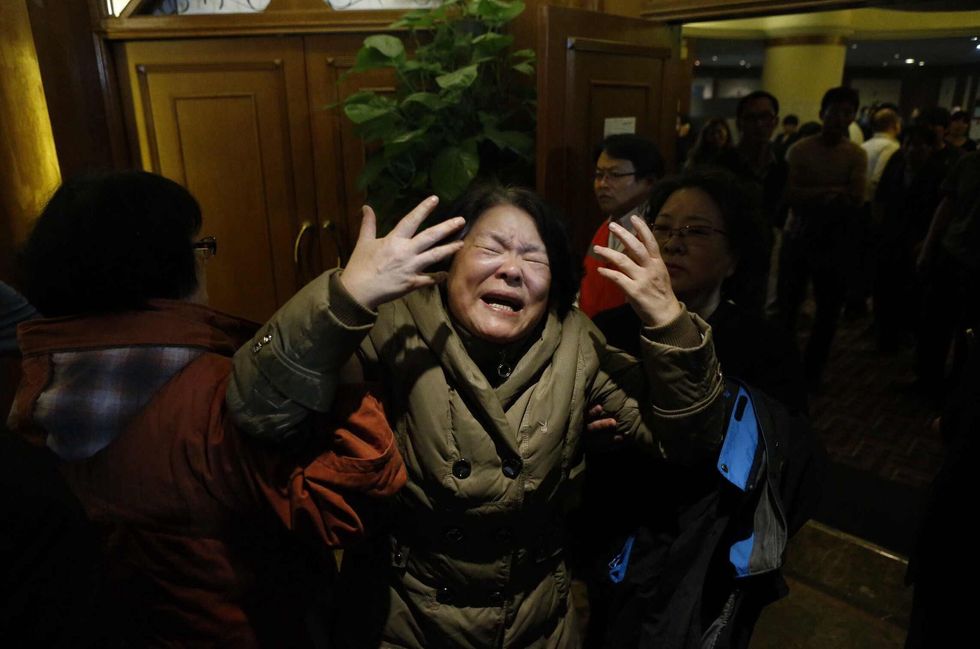 Kuala Lumpur (AFP) – Malaysia on Thursday made public a preliminary report on Flight MH370 and other data that marks its most extensive release of information on the missing airliner to date, nearly two months after its mysterious disappearance.
The brief five-page report, which was submitted earlier to the International Civil Aviation Organization (ICAO), was essentially a recap of information that has already been released over time, and did not immediately appear to contain any major new revelations.
The report was accompanied by audio recordings of verbal exchanges between the cockpit of the Malaysia Airlines jet and air traffic controllers, and documents pertaining to the cargo manifest.
"(Prime Minister Najib Razak) set, as a guiding principle, the rule that as long as the release of a particular piece of information does not hamper the investigation or the search operation, in the interests of openness and transparency, the information should be made public," an accompanying government statement said.
Malaysia is continuing to investigate what happened to the plane, saying this week it also had appointed a former head of the country's civil aviation to head up a probe that will include members of the US National Transportation Safety Board and other foreign aviation agencies.
Thursday's release did not contain any information from a separate Malaysian police investigation into whether a criminal act such as terrorism was to blame.
Malaysia's government, which was heavily criticized for a seemingly chaotic initial response and comments to the media on MH370, has been tight-lipped about the progress of its investigations into the tragedy.
Some relatives of passengers have angrily accused the government and airline of incompetence and withholding information, which Malaysia denies.
The Malaysia Airlines flight vanished on March 8 en route from Kuala Lumpur to Beijing with 239 people aboard.
It is believed to have crashed in the Indian Ocean, but a massive hunt for the wreckage has been fruitless so far.
Shen Bohan/Xinhua/Zuma Press/MCT