Man Trapped In Cook County Jail Visiting Room For 31 Hours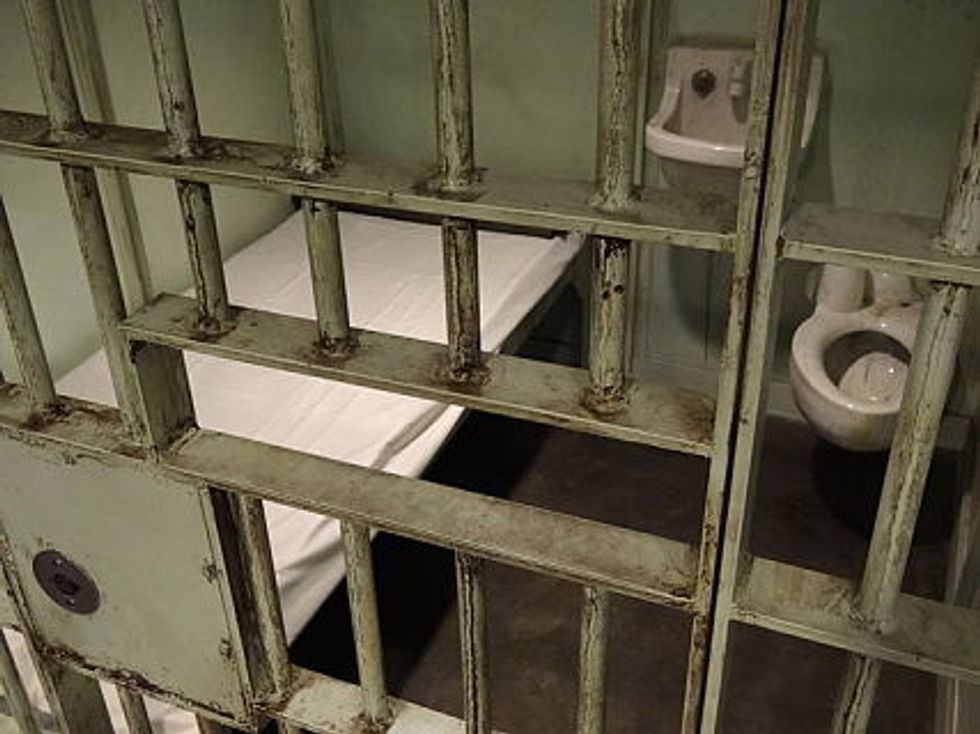 By Rosemary Regina Sobol, Chicago Tribune
CHICAGO — A man who came to visit his son was accidentally trapped inside an empty maximum security visiting area of Cook County Jail for about 30 hours over the weekend, authorities said on Tuesday.
He was rescued when he broke a sprinkler head, alerting Chicago Fire Department firefighters who found him about 1 a.m. Monday, said Cara Smith, the jail's executive director.
"We're tremendously sorry for what this man went through," Smith said.
His ordeal started Saturday about 6 p.m. when he was on his way to his weekly visit with his son, who is in sheriff's custody awaiting a trial on a drug case. His son, who has been there for about 13 months, had been moved to a different area, a tier for "workers" that the man wasn't familiar with.
"He was told to proceed ahead and stay to the right to go to the visitor area," Smith said. "He encountered a door that was propped open and he went in and the door shut behind him."
He was locked in the room, where people visit the "highest classification," super-maximum security prisoners for 31 hours.
"There's no reason to check on that room because it's not used on the weekends," Smith said. He was pounding on the concrete door but no one could hear him, she said. No prisoners were in the room or anywhere near him.
The room is a visiting area that contractors were working on, installing cameras, "incredibly, for better security," Smith said.
The room contains three stools, and three glass partitions separating visitors from the prisoners.
"Brilliantly, he broke the sprinkler head off which alerted the fire department so they were able to identify where it was coming from and they went in and found him," Smith said.
"He was incredibly, obviously, relieved and couldn't have been more gracious," when they found him after about 30 hours, she said.
The man, who is middle-aged, had to have a "couple of stitches" on one of his thumbs from breaking the sprinkler and was taken to Rush University Medical Center. Smith said she met with the man early Monday about 3 a.m. and he was taken back to the jail after he was treated to pick up his car, she said.
"Anything like this is unacceptable," she said. "We are very grateful that he is OK," she said.
"We're been looking at how and why and what went wrong," Smith said. "Multiple things obviously failed including a contractor leaving a door open while they did work in our jail. It was a perfect storm of circumstances that led to this horrible incident."
Photo: Adam Jones via Wikimedia commons