Why Is This Man Trump's Favorite Foreign Leader?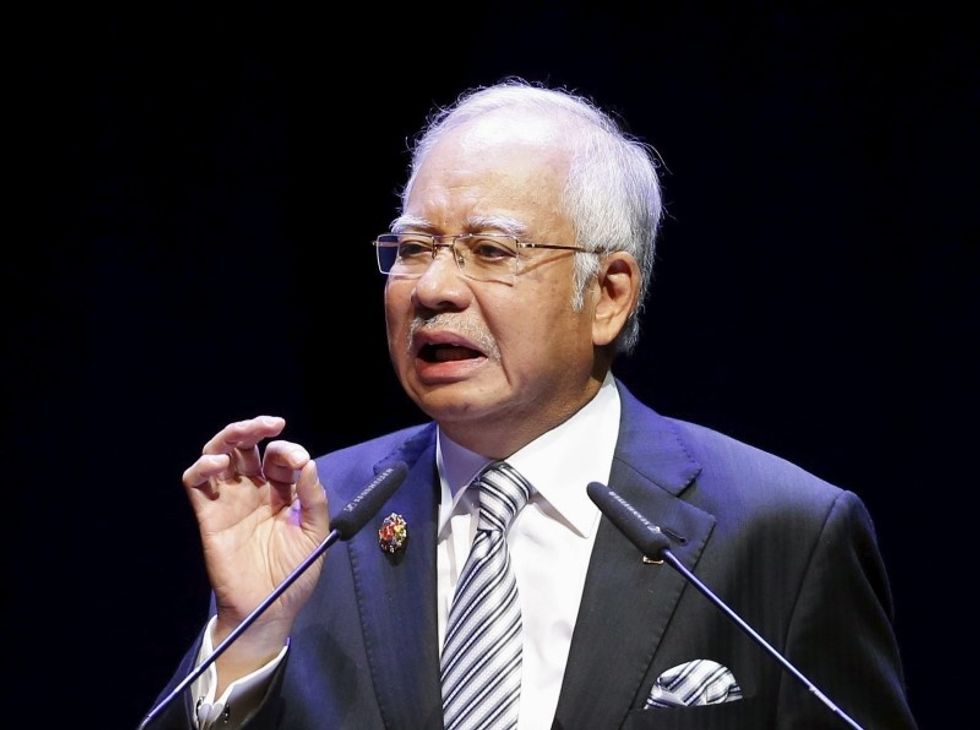 Reprinted with permission from AlterNet.
Irma, Houston, Russiagate, tax reform, and don't forget North Korea. Big stories consuming our media landscape in a country both enthnocentric and myopic, even on the sleepiest news day. So I will keep this brief.
In 2014, after he and Najib Razak played a round of golf, Donald J. Trump gave a photo of himself to the Malaysian leader, inscribed, "To my favorite prime minister." This is according to reporting by Mark Landler, in a New York Times article, "Trump Welcomes Najib Razak, the Malaysian Leader, as President, and owner of a Fine Hotel."
Some of Najib's qualifications for this designation may include his crackdown on journalists in Malaysia. It could be they share being investigated by the Justice Department. Or Najib's firing of investigators in his home country looking into his behavior. Or maybe it is simply because Najib stays in Trump hotels on his travels abroad. Go figure.
The Justice Department believes Najib and his cronies diverted $3.5 billion of government funds to "buy jewelry, real estate and the rights to Hollywood films," according to the Times. I guess we should consider it progress, since he was at least attempting to buy the rights to the films.
The White House avoided the traditional head-of-state photo-op hand shake with a rather stiff gathering captured by WH.gov.
Najib arrived with goodies, including his promise to purchase 25 Boeing 737s and eight 787 Dreamliners, and have one of Malaysia's biggest pension funds invest up to $4 billion in OUR infrastructure. You gotta love that. Our own Congress won't invest in infrastructure, but Trump's authoritarian friends will.
Malaysia has been cozy with North Korea, but claims to have backed off. You may remember Kuala Lumpur International Airport as the site where North Korean agents poisoned Kim Jong-nam, Kim Jong-un's half brother. My favorite tidbit is this: Najib is running for re-election, and the fact that he was able to enter the United States—without being detained—was considered a victory. Hooray!
To be fair, President Obama played golf with Najib in 2014, but long before any Justice Department investigation. President Trump seems to relish in his embrace of leaders of a certain ilk and Najib fits that pattern. Now back to our regular programming.