Manafort Agrees To 'Fully And Truthfully' Cooperate With Mueller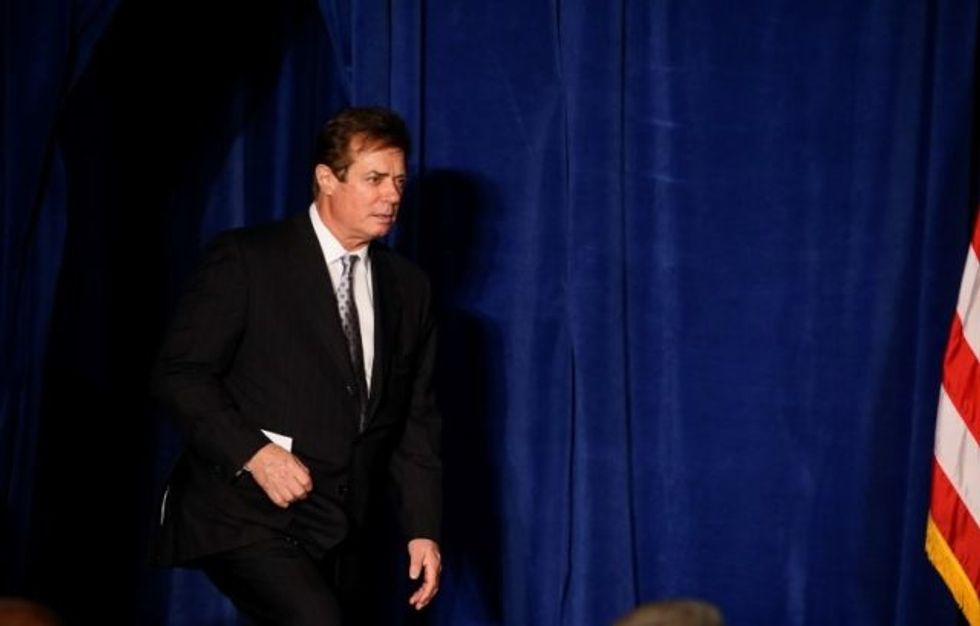 Reprinted with permission from AlterNet.
Judge Amy Berman Jackson said in court Friday that Paul Manfort, President Donald Trump's former campaign chairman, will participate in further interviews, hand over any requested documents, and potentially testify in future cases with special counsel Robert Mueller, according to the Washington Post.
Manafort pleaded guilty Friday to two federal charges brought against him by Mueller as a part of the Russia investigation. The charges brought against him relate to tax evasion and his work as an agent for foreign governments — as well as witness tampering. The plea follows a trial last month which found Manafort guilty on eight counts of bank and tax fraud.
The judge said Manafort's plea agreement requires that he "fully and truthfully" cooperate with Mueller's investigation.
Many have speculated that Manafort, who has long had dealings with Russian oligarchs and pro-Russian associates in Ukraine, would be central to any case of collusion between the Trump campaign and Russia in the 2016 election.
Trump has previously praised Manafort for refusing to cooperate with Mueller and hinted that he might pardon his former campaign chair.
In a statement, Trump's lawyer Rudy Giuliani tried to distance his client from the charges against Manafort on Friday.
"Once again an investigation has concluded with a plea having nothing to do with President Trump or the Trump campaign," Giuliani said.
However, prosecutors made clear that Manafort's crimes continued until at least 2016, the year he joined the Trump campaign. And, as many have noted, it is particularly suspicious that in 2016, the cash-strapped Manafort refused to take a salary from the campaign.
Cody Fenwick is a reporter and editor. Follow him on Twitter @codytfenwick.