Manafort Boasted Of 'VIP' Treatment In Jail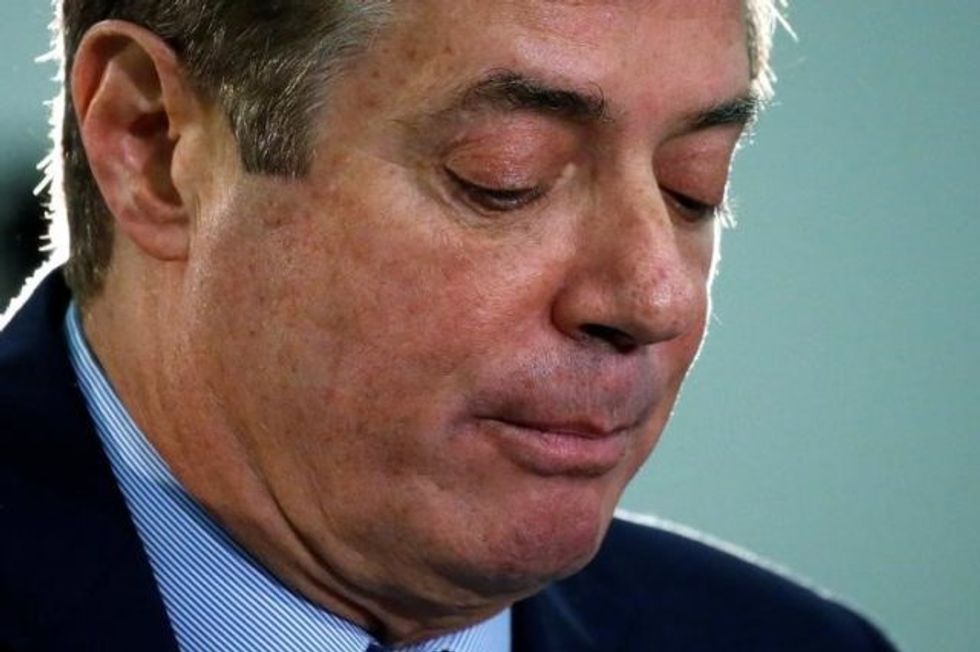 Reprinted with permission from AlterNet.
Special Counsel Robert Mueller told a judge that former Trump campaign chairman Paul Manafort, who is awaiting trial on bank fraud and tax charges, is being treated like a "VIP" in jail.
Manafort is now undergoing transfer to another facility and attempted unsuccessfully to prevent the move as Mueller used his own words against him.
"Contrary to Manafort's assertions about his jail conditions, Manafort is in a private unit in which he can review materials and prepare for trial," Mueller's prosecutors wrote in a court filing. "Manafort remarked in a taped prison call that he is able to visit with his lawyers every day."
Manafort is also reported to have found a "workaround" on the prison's email ban.
"Manafort has revealed on the monitored phone calls that in order to exchange emails, he reads and composes emails on a second laptop that is shuttled in and out of the facility by his team," Mueller's team said. "When the team takes the laptop from the jail, it reconnects to the internet and Manafort's emails are transmitted."
Manafort's will now be housed in an Alexandria, Virginia facility.
Chris Sosa is the Senior Editor at AlterNet. His work also appears in Mic, Salon, Care2, Huffington Post and other publications. Follow him on Twitter @ChrisSosa.