Mandatory House Ethics Training? Incoming Freshmen Don't See The Point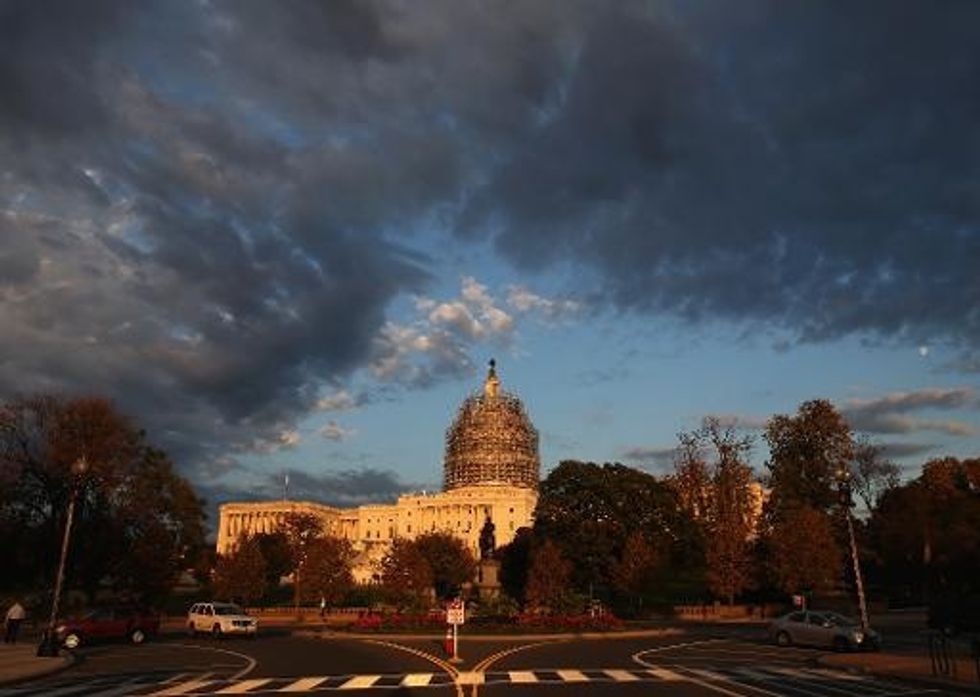 By Hannah Hess, CQ Roll Call (TNS)
Minnesota Republican Tom Emmer, the staunchly conservative congressman-elect preparing to replace retiring Rep. Michele Bachmann, drew three takeaways from his recent training on House ethics rules.
"Pay for everything yourself, don't take any gifts, and — if you have a question about either of those two rules — here's the people you call," Emmer quipped Tuesday morning, resting up in the basement of the Capitol Hill Club after a chilly photo shoot on the East Front Capitol steps with his fellow freshmen. "It's that basic."
Emmer and three other incoming members preparing to replace House lawmakers leaving Washington with open ethics reviews, all seemed to feel confident they were well-equipped to navigate Congress within the bounds of the 675 pages of rules governing the House, after a three-hour ethics briefing on the first day of the second week of orientation.
The session, featuring staff from the House Ethics Committee, the Office of Compliance and the Office of House Employment Counsel was helpful, according to Emmer, but nothing new. With nearly a decade of city council service, six years in the Minnesota House and a career as a lobbyist and lawyer under his belt, the 53-year-old said he is familiar with "conflicts of interest" and ethics policies.
Republican Glenn Grothman told CQ Roll Call, "Wisconsin ethics laws are even stricter than these," as he exited the briefing. After more than two decades in state-level lawmaking, Grothman will replace retiring Rep. Tom Petri, who asked the House Ethics Committee to review his actions, amid questions about his relationship with defense contractors headquartered in his district that may have benefitted Petri's financial interests.
The lesson delivered in the Capitol Visitor Center basement could be the only training incoming members receive on what might land them at the center of an ethics probe. Although all new staffers must receive ethics training within 60 days of their start date, and get refreshed on ethics each year, there is no mandate for House lawmakers to undergo annual ethics training.
Rhode Island Democrat David Cicilline and Virginia Republican Scott Rigell, both elected to the House in 2010, are teaming up to request a rule change that would require all lawmakers to undergo an annual class on ethics in the 114th Congress. In an interview, Cicilline described a letter the bipartisan duo will send to leadership to make their case. Cicilline said undergoing annual training is "not only beneficial to members," but also to the reputation of the institution.
In 2007, the Senate mandated training for all senators and staff. Senior staff must complete an additional hour of ethics training once per Congress. Employees who work on Capitol Hill must attend a live briefing, while district staff based in other cities can fulfill ethics training online.
"My takeaway would be there's a very complex problem of trying to maintain ethics in Congress," said Republican Brian Babin, a Texas dentist who replaces GOP firebrand Steve Stockman in January. The congressman and three members of his staff were recently subpoenaed by a federal court in the District of Columbia for what appears to be a grand jury investigation into Stockman's alleged flouting of campaign finance law.
Babin said that after the general overview, he was sure he would have discussions and questions, probably related to gifts and travel. "If there's any area where it doesn't look like it's cut and dry," he said he will seek advice. He will also hire a team of veteran Capitol Hill staffers who know how to abide by all the rules.
Fellow Republican Lee Zeldin, who defeated Rep. Timothy H. Bishop in New York's 1st District after a campaign that hammered the Democrat for alleged ethics indiscretions, found the ethics advice to be fairly intrinsic. Serving in the state Senate since 2011 taught Zeldin many of the guidelines about ethics in public office, he told CQ Roll Call.
"There might be, you know, a gift rule of $15 in someone's statehouse, and you come here and it's $10 — maybe exceptions are a little bit different," Zeldin said. "It's good that these rules are in place, that there's a process in place if anyone has any questions at any time, you have people you can go to beforehand. This is an example of something where, instead of asking for forgiveness after the fact, if you have a question as to whether or not something's right or wrong, you go to them beforehand."
Those who want to mandate ethics training claim the rules are not only complicated, but evolve over time. For example, Ciccilline pointed out that the House has "very specific limitations on how your name can be used" in coordination with nonprofit events. There are also complex, perhaps murky rules when it comes to social media. Incoming members might not realize their Facebook pages, or the foreign trips they are planning, could be subject to ethics review.
"New members are obviously developing a whole set of procedures for their offices, building staff, receiving a lot of information," Cicilline said. He clarified that he's not "pre-judging" what his new colleagues might do, but believes all members would benefit. A bill he introduced with the same intent has support from 52 Democrats and six Republicans.
None of the freshmen of the 114th Congress expressed explicit support for mandatory House ethics training, though Zeldin indicated he might be open to learning more about the proposal. Emmers is opposed.
"The idea that you would make it mandatory, I mean … if you can read, if you are capable of being here, doing the work to become a representative, I think you're capable of doing the homework and understanding the rules," he said.
AFP Photo/Mark Wilson