Manhunt Over After Second Escaped Inmate Shot, Captured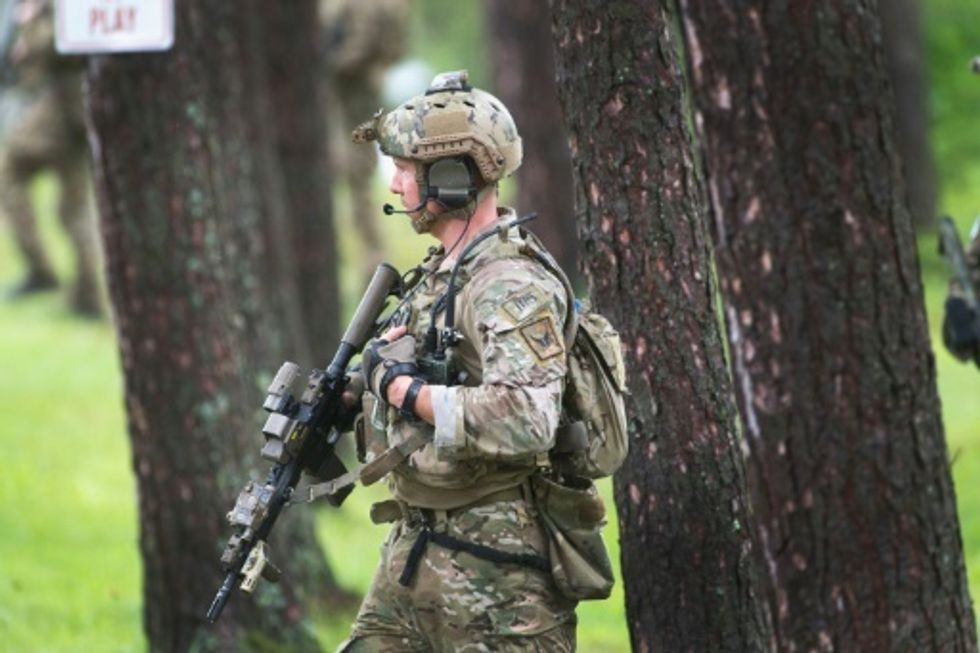 New York (AFP) – A convicted murderer who escaped from a maximum-security New York prison three weeks ago was shot and captured Sunday, authorities said, bringing an end to an intense manhunt that saw his fellow escapee shot dead.
David Sweat was apprehended just two miles south of the Canadian border and taken to the hospital for treatment, New York State Police said.
A photograph circulated in the media showed a bloodied Sweat, wearing camouflage and waterproof gear, in police custody. Reports said police spotted the fugitive as he ran through an open field.
His capture wraps up a huge manhunt that saw hundreds of law enforcement officers working around the clock to scour the rugged, remote area around the Clinton Correctional Facility in upstate New York after Sweat and Richard Matt busted out on June 6. Matt was shot dead by a federal agent on Friday.
"At approximately 3:20 pm on June 28, a member of the New York State Police spotted a suspicious man walking down a roadway in the Town of Constable," police said Sunday in a statement.
"The State Police member shot and injured Clinton Correctional Facility escapee David Sweat. Sweat was taken into police custody alive, then taken to a local hospital for treatment of his injuries."
It said his condition was "unknown."
Sweat, 35, and Matt, 49, had escaped in an audacious act in which they used power tools to cut through cell walls, then crawled through pipes to emerge from a manhole in the village of Dannemora, home to the sprawling prison.
"Sleep peacefully New York," the federal Bureau of Alcohol, Tobacco, Firearms and Explosives said on Twitter after Sweat's capture.
Two prison workers have been charged over the brazen breakout.
Corrections officer Gene Palmer, 57, was charged with promoting prison contraband, two counts of tampering with evidence and one count of official misconduct.
Palmer allegedly helped smuggle tools and other banned items hidden in hamburger meat.
Another prison worker, Joyce Mitchell, has been charged with facilitating the escape by providing hacksaw blades and drill bits to the pair, again hidden in hamburger meat.
Matt was killed Friday in the town of Malone, less than 10 miles from the Canadian border, after he apparently fired at a passing camper van.
An autopsy found that he died from three bullet wounds to the head after a U.S. Customs and Border Protection agent opened fire with a semi-automatic weapon.
"An examination of the body revealed bug bites on the lower extremities, blisters, and minor abrasions consistent with living in the woods for three weeks," state police said.
Sweat was serving a life sentence without parole for murdering a sheriff's deputy in New York state in 2002 when he was 22.
Matt was serving a sentence of 25 years to life for the 1997 kidnapping and dismembering of his former boss in a 27-hour ordeal.
He fled to Mexico after he murdered and killed another American there, before being sentenced to 20 years and extradited back to New York.
Photo: FBI agents conduct a search for convicted murderer David Sweat on June 28, 2015 near Duane, New York (Getty/AFP / Scott Olson)