Man's Death After NYPD Chokehold Has Been Ruled A Homicide, Medical Examiner Says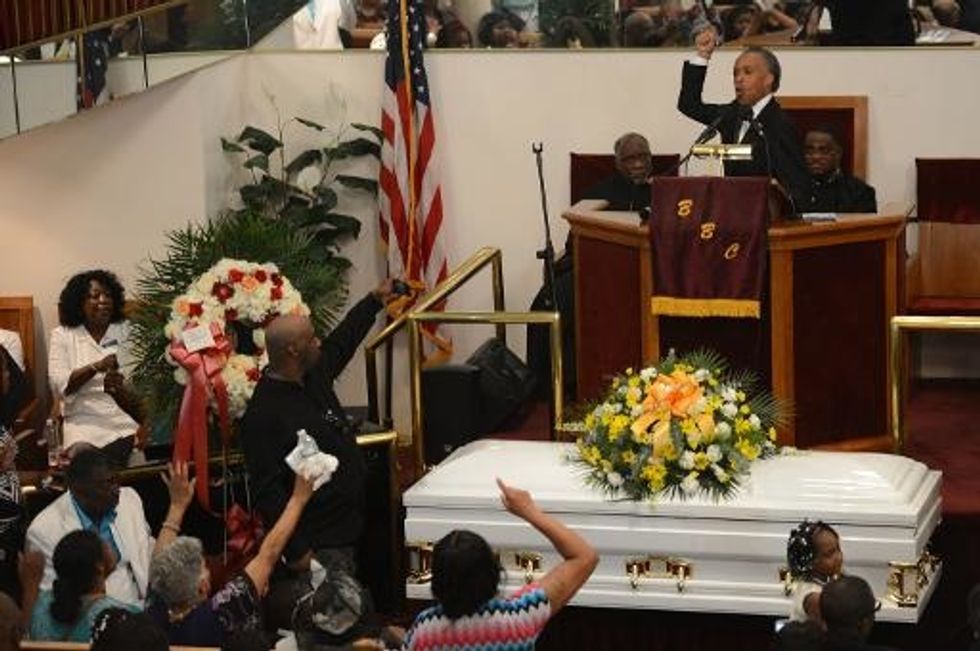 By Anthony M. DeStefano, Newsday
NEW YORK — A police chokehold, as well as chest compression, were the causes of death for Eric Garner, the Staten Island man who died two weeks ago in a confrontation with police, the city medical examiner's office said Friday.
Ruling Garner's death a "homicide," meaning death of a person caused by another, the city medical examiner said Garner's asthma, obesity and heart disease also were contributing factors in his death.
"Compression of neck (choke hold), compression of chest and prone positioning during physical restraint by police" was how the medical examiner listed the cause of death.
Garner, 43, died after police wrangled him to the ground as they tried to handcuff him. One officer, Dominick Pantaleo, was seen on amateur video grabbing Garner around the neck and pushing his head onto the sidewalk.
Garner was heard in the video complaining to the officers about not being able to breathe.
The Staten Island district attorney's office is investigating Garner's death but hasn't filed any charges.
The public furor over Garner's death prompted NYPD Commissioner William Bratton to say all officers would be retrained on the use of force. But critics are using the incident to attack the way police go after quality-of-life offenses. Garner had been arrested a number of times earlier for allegedly selling loose, untaxed cigarettes and police said they confronted him July 17 after local merchants on Staten Island complained about him.
An NYPD spokesman wasn't immediately available for comment.
AFP Photo/Julia Xanthos