Marijuana Bill Gains Steam In Senate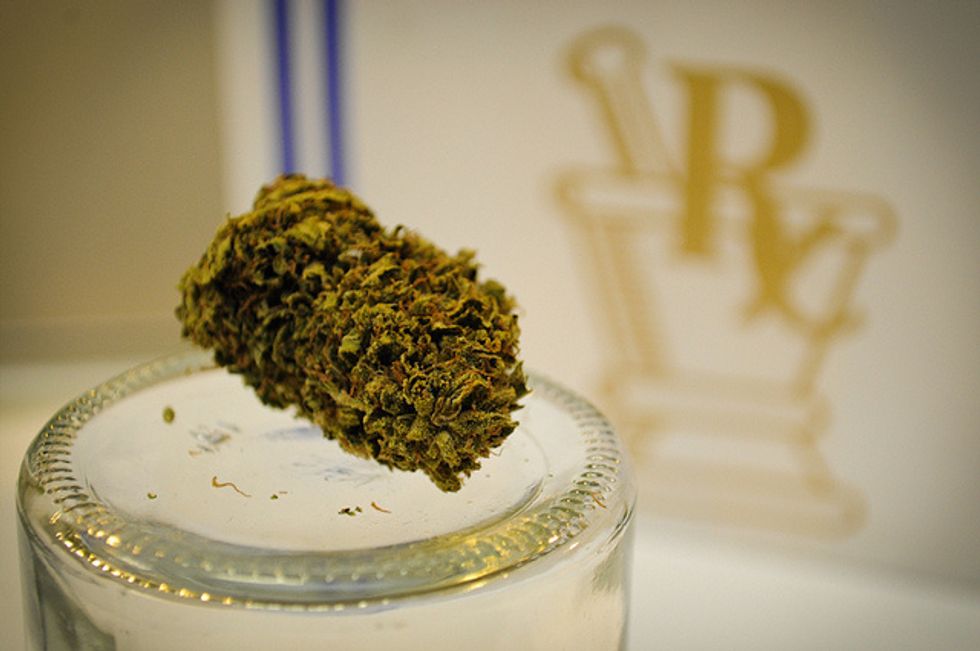 By Hannah Hess, CQ-Roll Call (TNS)
WASHINGTON — When it comes to pot, political winds may be shifting in the Senate.
Joining a new generation of senators such as Cory Booker (D-NJ), Rand Paul (R-KY), and Kirsten Gillibrand (D-NY), veteran Democrat Barbara Boxer has added her name to a bill rolled out March 10 aimed at protecting state medical marijuana operations from federal interference while rescheduling the drug.
Senate Judiciary Chairman Charles E. Grassley did not rule out taking up the legislation in his committee, and one of the Iowa Republican's allies in the war on drugs said she is reviewing the measure.
"I think states can do what states can do. I think the federal law is another thing, and, you know I just hate to see this because there's marijuana, then there's marijuana," said Senator Dianne Feinstein (D-CA), when asked by CQ Roll Call whether her views on pot had evolved in light of President Barack Obama's recent suggestion that Congress and states might make progress on decriminalizing marijuana and rescheduling the drug.
"There's very strong marijuana, and there's marijuana that isn't. And then there's marijuana that may be medically beneficial, and this is what we are trying to pursue," Feinstein said.
Grassley and Feinstein have written letters to the Departments of Justice and Health and Human Services on the subject of expanding medical research of marijuana, but they received conflicting responses from the agencies. Feinstein said the pair is exploring options, and said she believes scientific, medical analysis of cannabidiol — in isolation from marijuana — is a necessary next step.
"It's a matter of what are our priorities," Grassley said on the subject of holding a hearing for the medical marijuana bill. He cited juvenile justice changes and patent trolling as top issues. He also said setting the agenda is a matter of reaching bipartisan agreement, and he has not given any thought to the proposal.
Do Obama's comments increase pressure on Congress to address pot? "Absolutely not," Grassley told CQ Roll Call.
But fellow Judiciary Committee Republican Jeff Flake disagreed.
"I think it does increase the pressure," the Arizona senator said. "He's probably right, you know, if you get to a majority of the states that are doing it, then people are going to say, 'What's Congress going to do? How can these states act in ways that are not congruent with federal law?' So, I think he's right, but I'm not saying where it will go. … There will be more pressure here."
The bill has also picked up a GOP co-sponsor. Nevada's Dean Heller announced his support last week, stating, "The time has come for the federal government to stop impeding the doctor-patient relationship in states that have decided their own medical marijuana policies."
When asked if there's momentum to change marijuana policy, Heller told CQ Roll Call, "It's a reform. … (Those) take time."
Still, advocates are pleased to see the Senate legislation gaining headwinds.
"It's great to see longtime drug warriors starting to come around on this issue a bit," said Marijuana Majority Chairman Tom Angell, citing polling in support of legalization and decriminalization.
"Lawmakers have no choice but to get on board or get left behind. If this bill gets brought to a vote by leadership, it's nearly certain to pass."
Boxer spokesman Zachary Coile said in an email the senator is a "strong supporter of California's medical marijuana law and she believes that patients, doctors and caregivers in states like California should be able to follow state law without fear of federal prosecution."
Last year, Boxer expressed concern about a House-backed amendment, supported by Booker and Paul, that barred the Justice Department from using federal funds to prosecute medical marijuana dispensaries in states that have legalized it. At the time, she feared it might prevent the Drug Enforcement Administration from going after "rogue operators."
Unlike the provision included in the final "cromnibus" agreement — set to expire at the end of this fiscal year — the language in the latest medical marijuana bill stipulates it would eliminate potential federal prosecution only for those acting in compliance with state law. In other words, police and prosecutors could still target the illegal drug rings that concern Boxer.
To be sure, some senators aren't budging.
Senator Jeff Sessions (R-AL), who reflects proudly on his efforts to fight the war on drugs as a U.S. attorney in the 1980s, said he thinks the president has made a "very serious error" with past statements that undermine the societal interest in controlling illegal drug use.
"I think we should be very cautious before we … move forward with the medical marijuana issue," Sessions said of the latest medical marijuana legislation, "because I think that the pro-legalization advocates have always seen that as getting a foot in the door."
Photo: Dank Depot via Flickr