Marine Held In Mexico On Weapons Charges Set For Third Hearing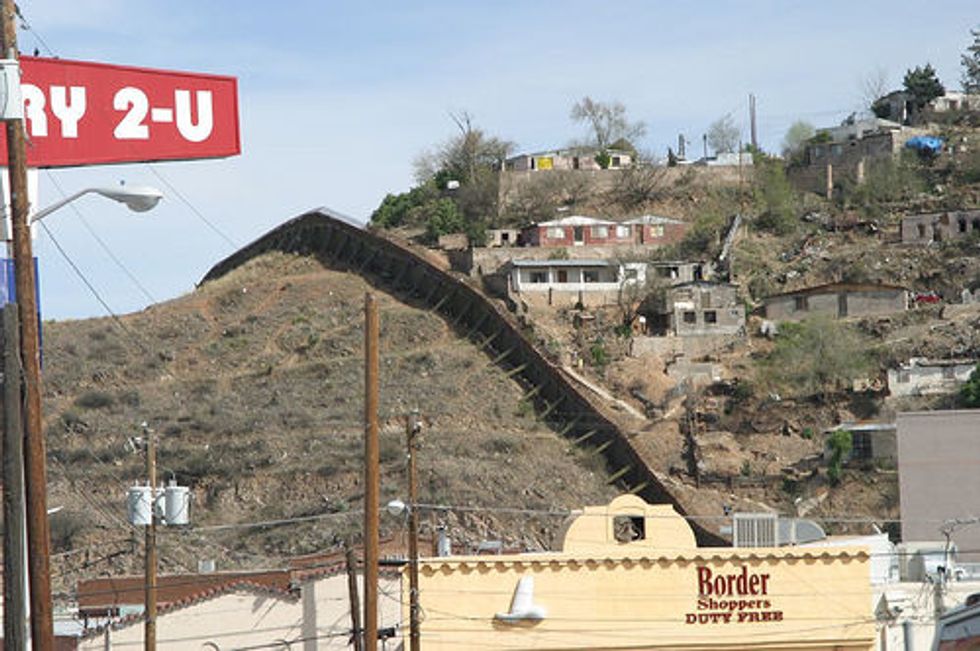 By Tony Perry, Los Angeles Times
SAN DIEGO — A U.S. Marine held in a Mexican prison on weapons charges since April 1 is slated to attend his third evidentiary hearing Tuesday in Tijuana where his attorney plans to argue that his rights were violated by the arresting officers.
The hearing is likely to take all day, and no immediate decision is expected.
The case has garnered national attention and prompted dozens of U.S. politicians to call for Sgt. Andrew Tahmooressi to be freed.
Tahmooressi's lawyer has cautioned his supporters that a decision could be weeks away as a federal judge sifts through conflicting accounts of the night the sergeant was arrested.
Tahmooressi was taken into custody after crossing the border at San Ysidro with a rifle, shotgun, pistol, and about 500 rounds of ammunition in his pickup truck.
The 25-year-old reservist insists he crossed the border by mistake after missing the last exit to remain in the United States.
His attorney, Fernando Benitez, argues that the customs agents who arrested Tahmooressi violated Mexican procedure by not providing him with a translator and not getting a judge's approval before searching his truck. There are also irregularities with the paperwork documenting the arrest, he said.
At Tuesday's hearing, the federal judge may review the video surveillance of the border crossing the night that Tahmooressi was arrested. Mexican federal authorities had resisted providing the video to the judge.
"This is critical evidence that has not yet been revealed and could be crucial in the exoneration of Sgt. Tahmooressi," said Philip Dunn, criminal defense attorney and president of Serving California, a faith-based organization in Malibu that assists military veterans, crime victims and inmates.
Dunn assisted Tahmooressi's mother, Jill, in hiring Benitez after she concluded that two previous attorneys were not adequately defending her son.
Tahmooressi, who served two tours in Afghanistan, had recently moved to San Diego to receive treatment for post-traumatic stress disorder.
Under the Mexican legal system, a judge holds multiple hearings to hear all sides of the case before deciding, without an American-style trial by jury, whether the defendant is guilty. If convicted, Tahmooressi could face as long as 21 years in prison.
Jill Tahmooressi has said that her son plans to enroll in a PTSD program sponsored by Texas-based Mighty Oaks Warrior Foundation, which partners with Serving California.
Tahmooressi is being held without bail in El Hongo II prison outside Tecate.
Photo: Allen Ormond via Flickr
Interested in national news? Sign up for our daily email newsletter!