Marriage Equality: Coming To A State Near You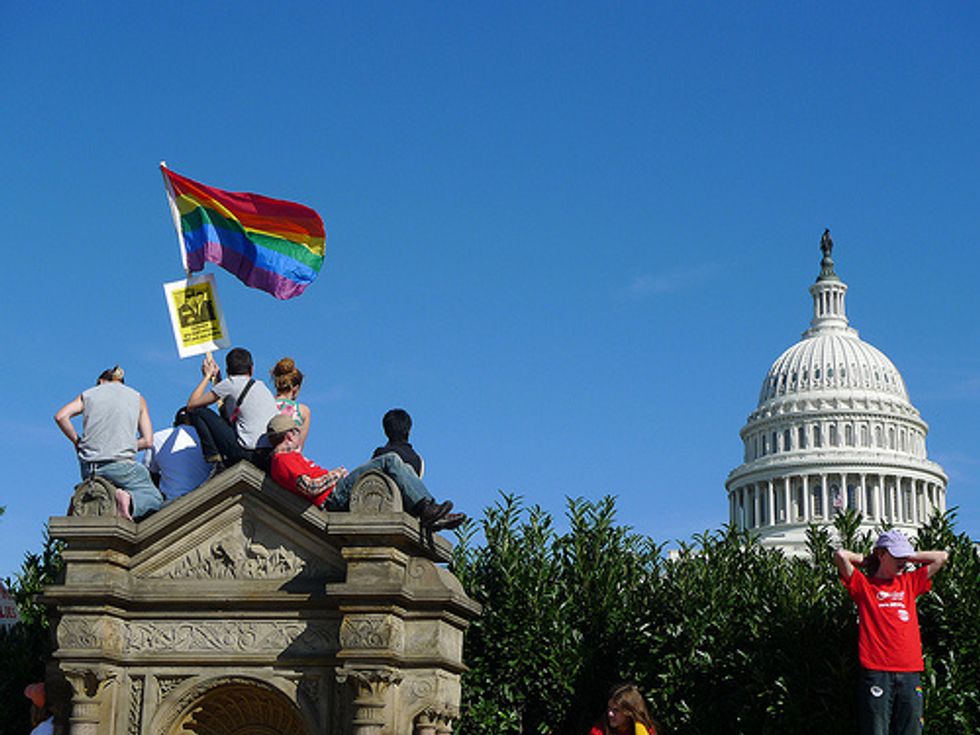 United States v. Windsor was a landmark decision. The U.S. Supreme Court's momentous ruling, which found the Defense of Marriage Act to be unconstitutional under the due process clause of the Fifth Amendment, opened the door for states across the country to set out on their own in advancing marriage equality for all Americans.
"The federal statute is invalid, for no legitimate purpose overcomes the purpose and effect to disparage and to injure those whom the State, by its marriage laws, sought to protect in personhood and dignity," Justice Anthony Kennedy wrote in the majority opinion. "By seeking to displace this protection and treating those persons as living in marriages less respected than others, the federal statute is in violation of the Fifth Amendment."
Windsor quickly became the catalyst for 20 additional marriage equality cases around the country, all of which have resulted in victories for proponents of gay rights.
Today, same-sex couples are able to marry legally in 19 states; 10 of those states legalized same-sex marriage in either 2013 or 2014, demonstrating just how quickly the movement is advancing. It took a decade for the previous nine to recognize marriage equality.
In an additional 11 states, courts have struck down bans on same-sex marriage, but appeals are pending.
Bans still exist in 20 states — an overwhelming number that proves only that the fight for marriage equality is far from over. All 20 bans are currently being challenged in court, however.
The last unchallenged same-sex marriage ban existed in North Dakota, but on June 6, Minneapolis-based civil rights attorney Joshua Newville — who previously challenged South Dakota's ban — challenged it as unconstitutional.
This means that the fight for marriage equality has now reached every single U.S. state.
While the issue is just beginning to gain traction in states like the Dakotas, same-sex marriage already seems headed for victory in other states.
Wisconsin residents may witness the next win, despite the inevitable bumps ahead: Earlier this month, a federal judge struck down Wisconsin's 2006 constitutional ban on same-sex marriage, but the decision is on hold pending an appeal.
Considering that since Windsor, not a single challenged ban on same-sex nuptials has survived in a federal court, the most recent rulings on hold in six other states — Idaho, Utah, Texas, Oklahoma, Michigan and Virginia — will most likely stand once appeals make it to the top court.
Photo: Susan Melkisethian via Flickr
Want to keep up with the ongoing fight for marriage equality? Sign up for our daily email newsletter!