Massachusetts Republicans Pay The Homeless To Pretend To Support Brown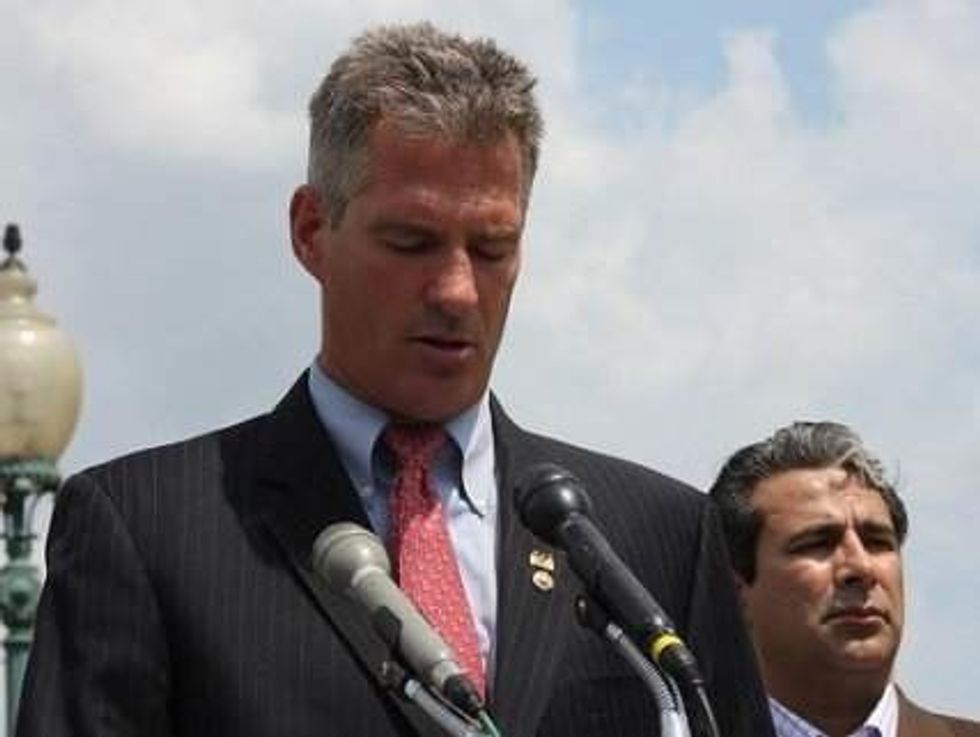 The Massachusetts Republican Party's MassVictory program has admitted that it paid the homeless to pose as Scott Brown supporters, as Brown's hopes to defeat his Democratic opponent Elizabeth Warren appear to be slipping away.
On Tuesday, The Boston Herald reported that the Brown campaign was paying homeless people and others a "modest per diem" to wear "Obama Supporters for Brown" t-shirts in neighborhoods that are expected to support Warren. The move was apparently part of a broader attempt to attract black voters to Brown's campaign.
"We want to let black people know that they actually have an option," former city elections commissioner and "Obama Supporters for Brown" organizer Benjamin Thompson told the Herald. He went on to explain that the Warren campaign "put no money in the black community because urban America, the black community is a wholly owned subsidiary of the Democratic party. If I had my way, every black person in America would be unenrolled and you'd have to fight for our votes."
That Brown thinks he can attract black support by merely dressing up the homeless is embarrassing for a campaign that has already had some well-documented problems with race relations. Perhaps more problematic for Brown, however, is the revelation that he apparently cannot find enough Obama supporters to volunteer for his campaign for free. That bodes poorly for his electoral prospects in deep-blue Massachusetts, which Obama is almost certain to win by double digits on election day.
Recent polling of the race seems to confirm this. On Thursday, Public Policy Polling released a new survey showing Warren ahead of Brown by a 53 to 44 percent margin, representing her largest lead of the race—and 81 percent of Democrats now plan to vote for Warren, compared to just 14 percent who support Brown, while Brown's lead among independent voters is now just 15 points (down from 26 in August.)
So while Brown still has a little more than two weeks to turn things around, it appears that his chances of holding on to his seat — and maybe the Republicans' chances of winning control of the Senate — are getting slimmer by the day.
Photo by Talk Radio News Service via Flickr.com