Mayweather Fight Richest In History
@AFP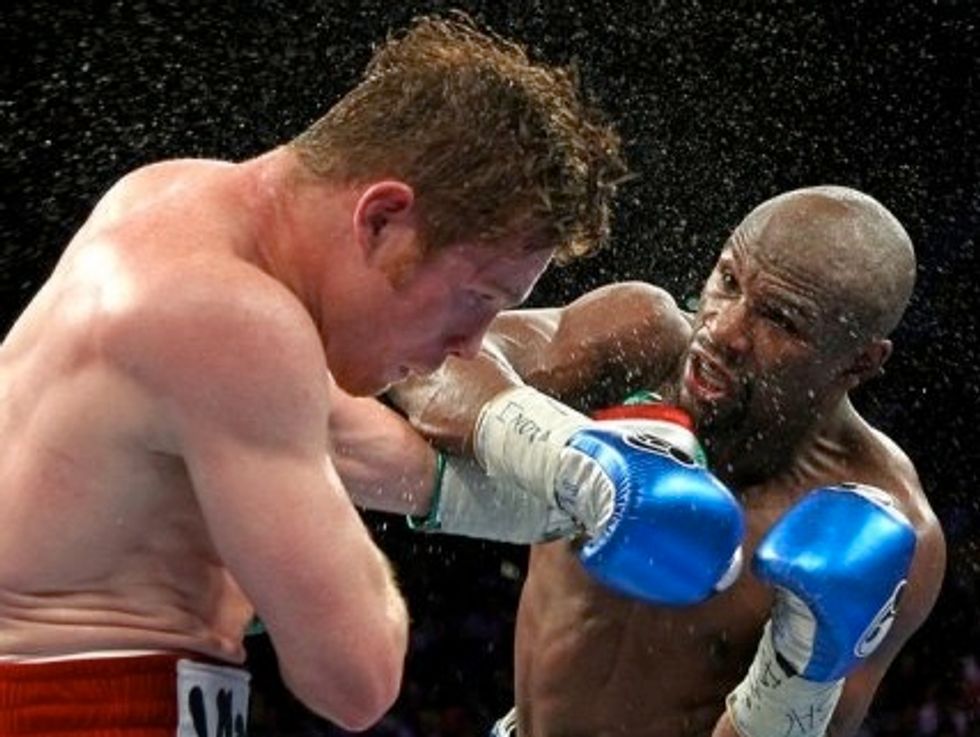 LOS ANGELES (AFP) – Floyd Mayweather's win over Mexico's Saul Alvarez has been confirmed as the richest fight in boxing history with nearly $150 million in pay-per-view revenues, U.S. cable network Showtime said Thursday.
The revenues for Saturday's unified super welterweight championship in Las Veges surpassed the $136 million that was generated by Mayweather's 2007 showdown with Oscar de la Hoya.
Showtime said that the fight attracted some 2.2 million pay-per-view buys which is second all-time to the 2.48 million buys for the Mayweather/de la Hoya fight.
Showtime said the numbers on the pay-per-view are still being added up but it has already beaten out the third most popular fight in history (1.97 million) between Evander Holyfield and Mike Tyson in 1997.
The fight, which had an average ticket price of over $1,200, also set a boxing record for gate revenues at more than $20 million.
It established boxing television records in Mexico where Alvarez, whose nickname is "Canelo", is one of that nation's most popular stars.
The fight was watched by 22.1 million people and in 5.9 million households, making it the highest-rated boxing programme ever in Mexico.
Mayweather and Alvarez went the 12-round distance with the American taking the decision to improve his record to 45-0. Alvarez suffered just the first loss of his career, falling to 42-1-1.
Photo Credit: AFP/John Gurzinski