McCain Funeral Snub Tops Long List Of Trump Rejections
@FAWFULFAN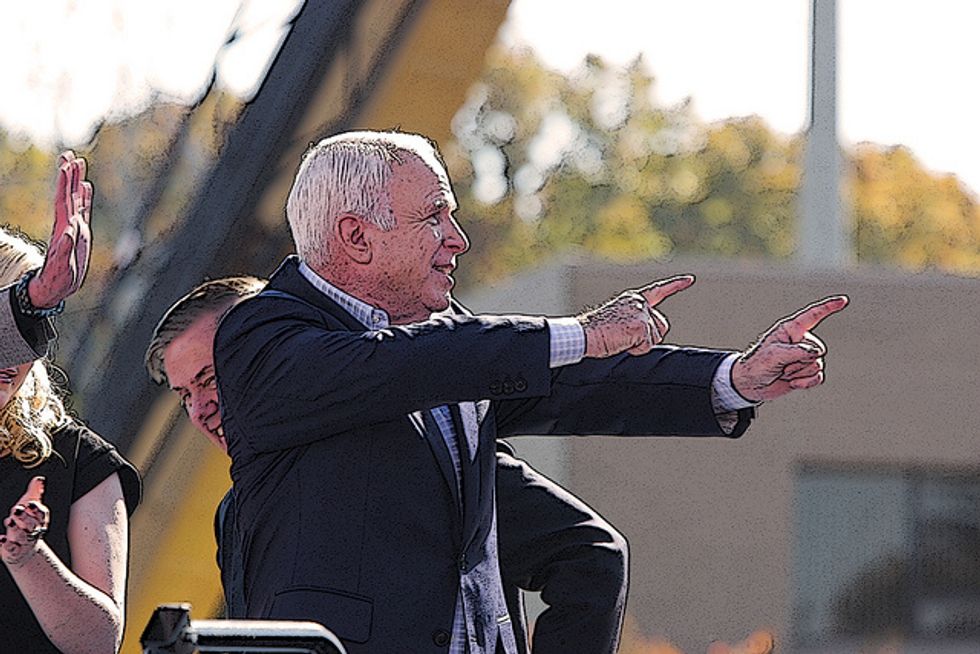 Reprinted with permission from AlterNet.
President Donald Trump handled the passing of Sen. John McCain (R-AZ) with characteristic callousness and unconcern, the culmination of years of bad blood between the two men.
In a final showing of defiance, McCain refused to invite Trump to his funeral — even though former presidents George W. Bush and Barack Obama, each McCain's fierce political rival in a past era, were both invited to speak at the ceremony.
In another era, the refusal of a senator to allow the sitting President of the United States to his own funeral would be stunning. But it is nothing new for Trump, whose broad-based dislike from prominent political officials at home and abroad is matched only by the dislike he has for executing the duties of his own office.
As Ashley Parker notes in the Washington Post, Trump is increasingly being mutually snubbed out of attending a broad number of apolitical events:
In addition to being pointedly not invited to McCain's funeral and memorial service later this week — where former presidents Barack Obama and George W. Bush will both eulogize the Arizona Republican — Trump was quietly asked to stay away from former first lady Barbara Bush's funeral earlier this year. He also opted to skip the annual Kennedy Center Honors last year amid a political backlash from some of the honorees, and has faced repeated public rebuffs from athletes invited to the White House after winning championships. 

"We're not talking about a president going and having a rally in a state that voted against him," said Tim Naftali, a presidential historian at New York University who previously served as the director of the Richard Nixon Presidential Library and Museum. "We're talking about a president who can't even go and participate in a ritual where presidents are usually welcomed, and that is one of the consequences of his having defined the presidency in a sectarian way."
Trump's toxicity is affecting the dynamics of Washington on a hitherto unprecedented scale. Not only is he incapable of and unwilling to attend events where presidents traditionally thrive, his own White House officials draw controversy in public as well, with Press Secretary Sarah Huckabee Sanders, Homeland Security Secretary Kirsten Nielsen, and adviser Steven Miller all complaining that they are being heckled out of restaurants.
It is clear Trump is not valued or welcomed in the way presidents typically are — and it is just as clear he neither cares, nor has any interest in working on his relationship with the nation he leads.
Matthew Chapman is a video game designer, science fiction author, and political reporter from Austin, TX. Follow him on Twitter @fawfulfan.