McMahon Accidentally Snubs NAACP Convention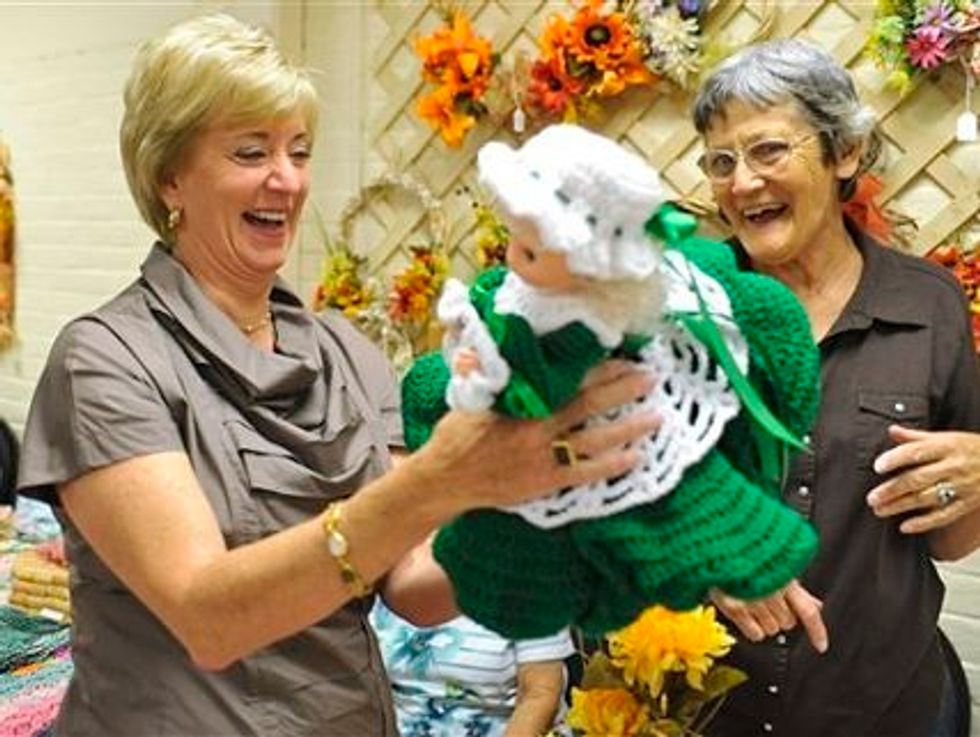 Linda McMahon, the Republican Senatorial candidate in Connecticut, undercut her case to African-American voters on Saturday when she skipped a planned appearance at the NAACP's state convention.
McMahon and her Democratic opponent, Rep. Chris Murphy, were both scheduled to speak to an audience of over 200 NAACP members at the convention in Waterbury, Connecticut. According to The Republican-American, Murphy received a standing ovation for his speech arguing that he is the best candidate to represent Connecticut minorities, and attacking McMahon's stances on social issues.
McMahon, on the other hand, never showed up. Her spokesman, Todd Abrajano, told The Republican-American that she skipped the convention accidentally, confusing it with a separate NAACP appearance that will take place on Friday.
"Regrettably, Linda missed today's NAACP event in Waterbury, but she is very much looking forward to addressing the NAACP at their meeting in Stamford next Friday night," he said.
Aside from the embarrassing fact that a U.S. Senate candidate failed to show up at a major speech — apparently nobody on either side thought to call and confirm any of the details — McMahon's mistake could prove costly politically. Roughly 11 percent of Connecticut's population is black, and those voters are expected to overwhelmingly support President Barack Obama over Mitt Romney in the presidential election. Given that Obama will likely win Connecticut by double digits, McMahon will have to win a significant number of Obama supporters in order to win the race. She missed a major opportunity to reach out to them on Saturday.
Despite the slip-up, her campaign is making a concerted effort to attract voters of color. It released an ad featuring several voters — all but one of whom are African-American — explaining that they intend to vote for both President Obama and Linda McMahon (on the Independent Party line) on November 6th.
"She's the only candidate that actually came into the inner-city, sat down with me, wanted to know my opinions and my views, and understood exactly where I was coming from," a woman says in the ad. McMahon's failure to appear at the NAACP convention certainly undercuts that image.
The Connecticut race is tight, with Murphy holding small, single-digit leads over McMahon in most polls. If McMahon's scheduling error costs her even just one or two percentage points on Election Day, it could be enough to swing the election.
Photo credit: AP/Jessica Hill