Is Media-Savvy Sen. Claire McCaskill Playing It Safe?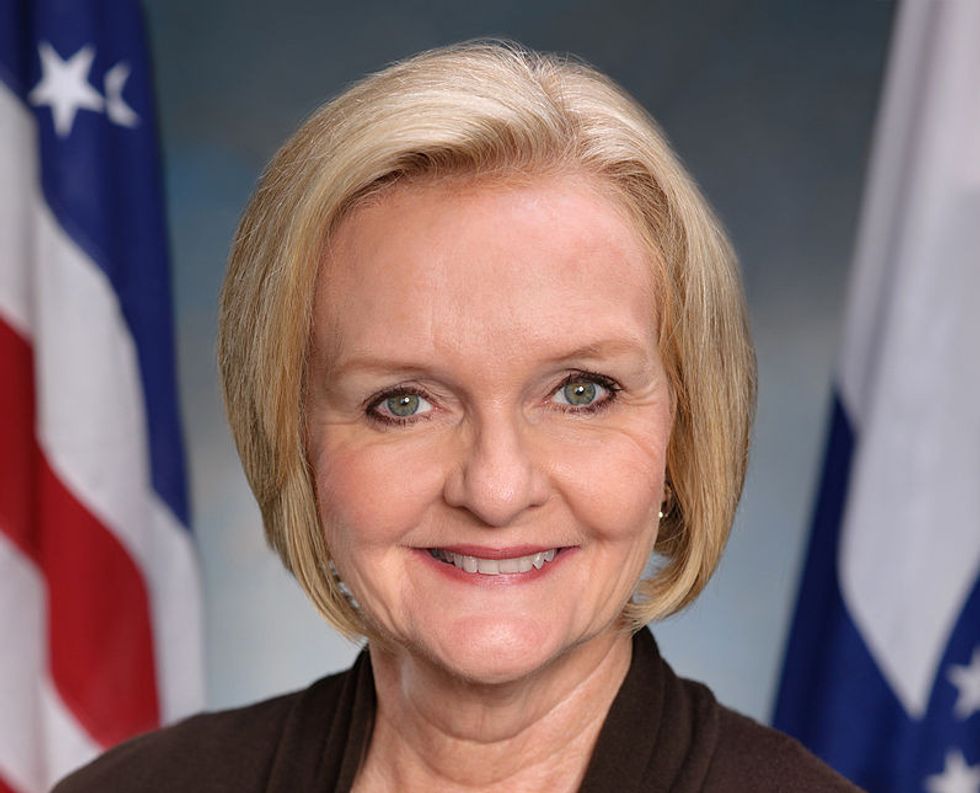 By Lindsay Wise, McClatchy Washington Bureau
WASHINGTON — A paparazzo cornered Claire McCaskill last month in a hallway of her Senate office building.
Wielding a video camera for celebrity-obsessed TMZ, he wanted to know why the Democratic senator from Missouri had "grilled Dr. Oz like a cheeseburger" at a recent hearing on diet scams.
McCaskill looked bemused, but she didn't miss a beat.
"It's bad when a doctor says there's a miracle pill that will let you lose weight and keep eating anything you want," the senator said.
TMZ rarely ambushes lawmakers unless they're embroiled in scandal. Yet for media-savvy McCaskill, the attention — even from a gossip outfit — got chalked up as a public relations win.
"We are so excited to have been TMZ-ed," McCaskill spokesman John LaBombard enthused in an email to a reporter after the video hit the Web.
Mehmet Oz and diet scams. The General Motors auto recall. Military sexual assaults. Campus rape. Cover-ups in the Department of Veterans Affairs. Waste in Afghanistan and Iraq. Fraud in the National Guard. Mismanagement at Arlington National Cemetery.
McCaskill has a knack for picking legislative projects that build her personal brand by linking it to causes that draw headlines but rarely are polarizing.
It's a brand that was at the heart of both her Senate campaigns: the image of a thrifty former state auditor and onetime prosecutor determined to make sure taxpayers get their money's worth.
McCaskill's friends and supporters say any national attention she gets is a byproduct of results-oriented public service work and the fact that she's never been one to mince words, whether in a hearing room or on Fox News.
The senator's spokesman said McCaskill didn't hesitate to go to the media to wage public battles for causes she believes in.
"Claire doesn't see the media as an adversary or a tool, but as a partner for the public good," LaBombard said.
Still, McCaskill's reputation for speaking colorfully and in the moment can give the senator's staff heartburn. For instance, in 2006 she said on "Meet the Press" that former President Bill Clinton had been a great leader "but I don't want my daughter near him." That's also the sort of witticism that makes McCaskill a sought-after guest on political talk shows and cable news.
Beyond the sound bites and buzz, political observers note that McCaskill's high-profile causes tend to be safe bets for a blue senator in an increasingly red state.
In choosing to focus on issues that members of both parties can support, they say, she's avoiding partisan battles. By doing so, she's also dodging some of the more controversial topics of the day, they note.
She has a far less prominent voice, for instance, on weighty issues such as climate change or what the United States should do next in Iraq.
"The positions she's taking are things that probably are less likely to totally alienate her from a whole lot of folks," said Bob Priddy, the news director of Missourinet, a statewide commercial radio network. "She goes after waste, fraud and abuse. She goes after sexual assault. … They're things that she can go after that won't be attacked by one side or the other."
Photo via WikiCommons
Interested in U.S. politics? Sign up for our daily email newsletter!