Medical Ethics Expert Slams 'Rosy' Report On Trump's Health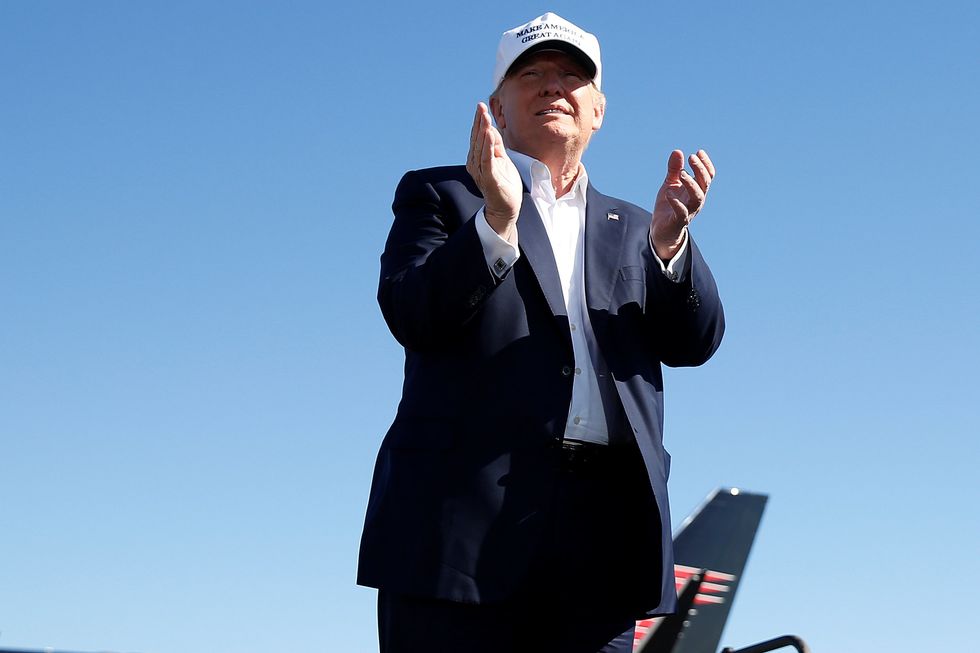 Reprinted with permission from Alternet.
An expert on medical ethics slammed Donald Trump's doctor, Dr. Sean Conley, for claiming the president is expected to remain "in very good health" for "the duration of his Presidency, and beyond," the Washington Post reports.
Dr. Conley made the claim about Trump's health in a memorandum released Friday by the White House, after the president saw a "panel of 11 board certified specialists" over the course of four hours.
But according to medical ethics expert Arthur R. Caplan, who works at New York University, Conley's "speculation is both unnecessary and smacks of politically rosy glasses skewing age and weight and diet."
"We need to know is Trump capable of the office now — not in his second term," Caplan told the Post.
The expert noted while there's "no ethical prohibition" preventing Conley from making such a claim, "rash speculation shaped by political matters is not exemplary professionalism."
Conley is the third doctor who's released a statement touting Trump's physical health since he announced his run for office in 2015. In December of that year, Dr. Harold Bornstein issued a stunning statement claiming Trump would "be the healthiest individual ever elected to the presidency." Bornstein later claimed Trump had "dictated the letter" he signed and released to the public.
In January 2018, Dr. Ronny Jackson concluded Trump has "great genes," while claiming that with a better diet, the president could "live to be 200 years old."