Medical Marijuana Poised For Ad-War In Florida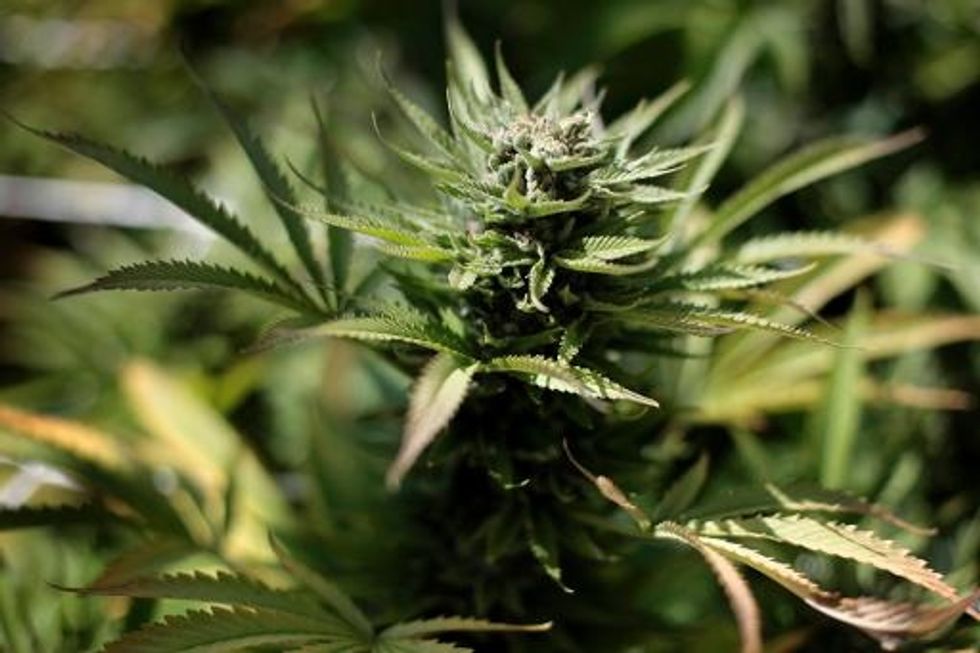 By Marc Caputo, The Miami Herald
MIAMI — Medical marijuana is so popular in Florida that 78 percent of likely voters in Republican-controlled state Senate districts back the idea, according to a recent state GOP poll obtained by The Miami Herald.
The survey echoes two others last month that found medical marijuana support ranging from 64 percent to 70 percent — results consistent with every major Florida public poll released in the past year.
And the favorable political environment for a proposed medical marijuana constitutional amendment isn't just limited to public opinion.
Well-funded organized opposition is lacking right now. And, in an ironic twist, the most high-profile opponent of medical marijuana — Gov. Rick Scott — could indirectly and unintentionally help the proposed amendment, strategists say.
To win re-election, Scott's campaign is likely to trigger a mammoth $150 million TV ad war, which could reduce the supply of available commercial advertising time, drive up the price of commercials and therefore make it tougher for outgunned anti-drug crusaders to get out their message.
"In an environment such as that, message-penetration can be challenging for anyone who doesn't have a lot of money," said Kyle Roberts, president of Virginia-based Smart Media Group, one of the nation's premier political ad-buying firms.
The estimated $150 million that could be spent — $100 million from Scott and Republicans, $50 million from Democrat Charlie Crist — "can cause a lot of voter confusion when it comes to other issues on the ballot," Roberts said.
Medical marijuana opponents have one major advantage, however: It takes 60 percent voter approval — a high bar — to pass a constitutional amendment in Florida. That means just a minority of voters can defeat the proposal at the Nov. 4 polls.
Opponents say the amendment would lead to pot legalization. Proponents, pointing to the amendment's text, say it legalizes medical marijuana for those who have "debilitating" ailments as determined by a physician.
So far, 20 states and Washington, D.C., have decriminalized marijuana, most for medical reasons.
Florida attitudes have been changing along with the nation's. In November, a Quinnipiac University survey found that 48 percent of registered voters favored legalization for adults and 46 percent were opposed.
The Republican state Senate district poll, conducted last month by the Tarrance Group, found that 47 percent of likely voters favored outright legalization and 48 percent opposed legalization. And voters strongly backed lighter prison sentences for nonviolent drug offenders.
A major difference between the two polls: The Tarrance poll was in selected Republican-held state Senate districts where voters are more conservative; the Quinnipiac survey was a statewide survey that polled all types of voters.
Pollsters and pundits are at pains to say what's causing the shift in attitudes, but they note that it's happening with same-sex marriage, as well.
The Tarrance poll, for instance, showed that likely voters in the GOP Senate districts favored same-sex marriage by 54-39 percent — a cumulative 14 percentage-point shift since its last poll in April. And by 67-27 percent, voters said they supported giving homosexual couples the same rights as heterosexual couples when it comes to health care, emergency situations and property rights.
But the favorable sentiment concerning gay marriage is eclipsed by the change in perceptions over marijuana.
Despite the trends in favor of marijuana decriminalization in one form or other, some surveys show, the argument that medical marijuana leads to complete legalization can be a potent tool to defeat the proposed amendment.
But getting their message out will be expensive. It can cost a political candidate nearly $2 million a week to run enough statewide ads so that the average viewer sees them 10 times. For political committees, the cost of such a media buy can cost about double what it costs candidates, who get the lowest rates.
Also, because of the broad array of TV choices and channels, voters are tougher to reach and persuade nowadays, requiring ever-more sophisticated efforts to identify the right way and time to reach them.
Burning so much money in an ad campaign puts an emphasis on fundraising for political groups. And polls drive fundraising.
Add it all together — the lack of ad time, the higher costs and the popular polling _ and anti-drug crusaders know they face a tough campaign.
But they're still going to try, said Lana Beck, spokeswoman for the St. Petersburg-based Drug Free America Foundation and Save Our Society From Drugs, the lead organizations opposed to the amendment along with law-enforcement agencies.
"We will be educating at the grass-roots level," Beck said.
John Morgan, an Orlando trial lawyer funding and leading the effort through his group People United for Medical Marijuana, hopes the opposition stays that way.
"If this is a word-of-mouth campaign, a grass-roots effort, we win," Morgan said.
AFP Photo/Desiree Martin