Caleb Medley Family Update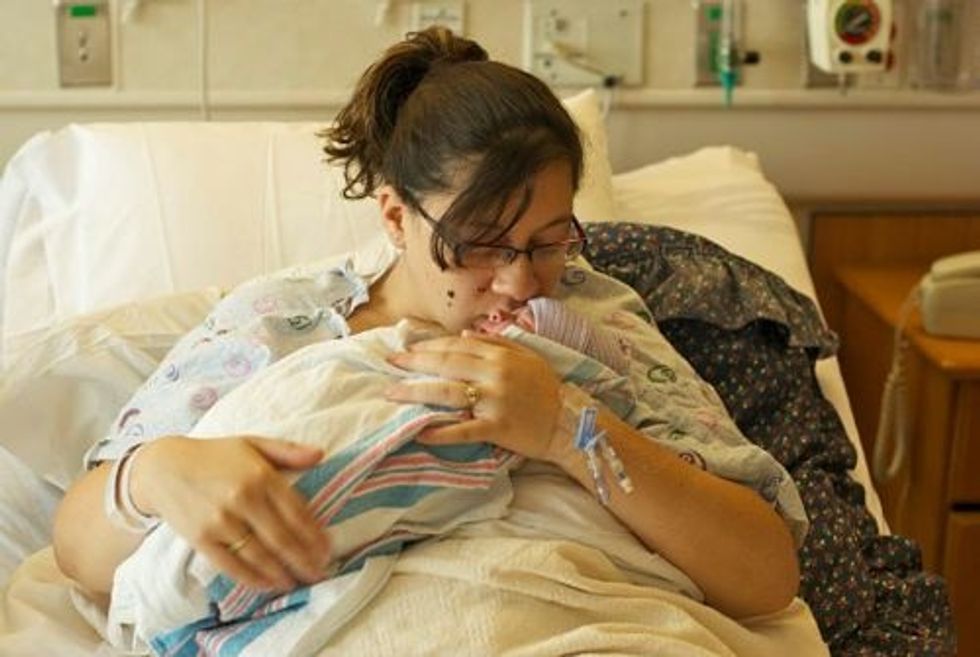 With Caleb Medley just one floor away in the intensive care unit, his son, Hugo Jackson Medley, was born on Tuesday, 7:11 a.m. local time, at the University of Colorado Hospital. At 7 lbs 4 oz and 18 and a half inches, Hugo is something of a tiny miracle amid horrifying circumstances. But the world has shown that the uninsured young family is not alone.
Well-wishers from across the country have voiced their encouragement and prayers, and the tragic story has even reached those in other countries as far away as Singapore and Australia. Caleb, an aspiring comedian, has also garnered immense support from the comic community, with fellow comedians such as Dane Cook and Michael Ian Black spreading awareness about his situation through Twitter. The couple's close friend, Michael West, has set up a website and donation fund to help pay for the looming medical bills, a potential $2 million burden for the family. While that number is daunting, the fund has already received over $240,000 and donations continue to pour in. Furthermore, comics across the country have pledged to donate proceeds from their shows, and actor David Krumholtz has given $5,600 while calling on others to match it.
Caleb, who lost his right eye and suffered brain damage, remains in a medically induced coma, but is showing promising signs. An update from the "Support Caleb" Facebook page reads: "Caleb is still in critical condition, but is stable and is showing multiple signs of improvement. Caleb has been to three surgeries so far, and is looking better every day." A long uphill battle remains, but Caleb has the support of thousands along with his newborn son, who West calls "a light at the end of the tunnel" in a post on the website. The heart-tugging story continues: "Everyone is convinced that Caleb knew that Baby Hugo was in his room. Once Baby Hugo got there Caleb's blood pressure and pulse rose, and he was even squeezing Katie's hand harder than any other time since he got to the hospital."