Mexican Foreign Minister Rejects Trump Claim Of Secret Deal On Immigration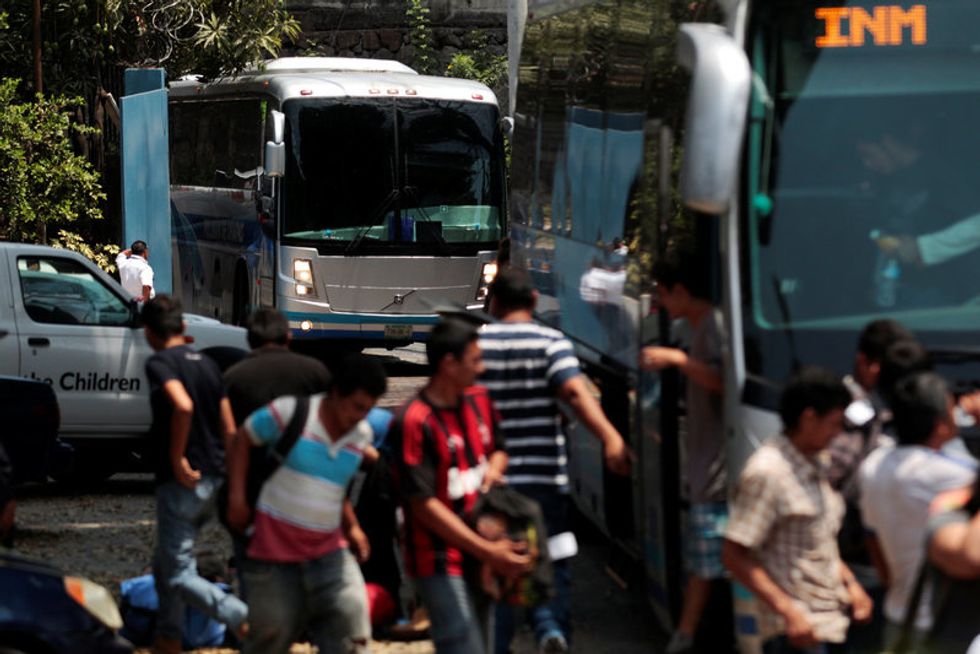 During a Monday press conference, Mexico's foreign secretary Marcelo Ebrard said there is no secret immigration deal with the United States, directly contradicting Trump claim that there was.
Ebrard said Mexico is working with the United Nations to establish a regional asylum and refuge system in cooperation with Guatemala, Panama, and Brazil.
"They wanted something else totally different … to be signed," Ebrard said Monday. "But that is what there is here. There is no other thing beyond what I have just explained."
Ebrard's statement flies in the face of Trump's recent comment about a secret immigration deal he signed with Mexico.
"We have fully signed and documented another very important part of the Immigration and Security deal with Mexico, one that the U.S. has been asking about getting for many years," Trump said Monday morning, apparently making up a nonexistent secret signed agreement with Mexico. "It will be revealed in the not too distant future and will need a vote by Mexico's Legislative body!"
According to the New York Times, administration officials said Trump may have been referring to an agreement by the two countries to discuss the migration situation again in 45 days and then again in 90 days.
The U.S. and Mexico have been in discussion about immigration recently because in late May Trump threatened to put a five percent tariff on all goods coming from Mexico unless all "illegal immigration" coming into the U.S. from the southern border stopped.
Trump's tariff proposal was almost universally panned as economically harmful, and even some (but not all) Republican Senators came out against the idea.
After a significant amount of bluster from Trump, he eventually caved, agreeing not to institute tariffs for the time being.
Trump withdrew his trade war threat without any new or significant concessions from Mexico; instead, the Mexican government reiterated promises it made months ago.
But Trump apparently could not leave well enough alone and decided to pretend that there was some sort of secret immigration deal he struck. There is no evidence of any secret deal, and Mexico's foreign secretary rejected any such notion.
Published with permission of The American Independent.
IMAGE: Migrants get off a bus, after they were deported from Mexico, at the main migration center in San Salvador, El Salvador April 22, 2016. REUTERS/Jose Cabezas