Mexico Hit By 6.4-Magnitude Earthquake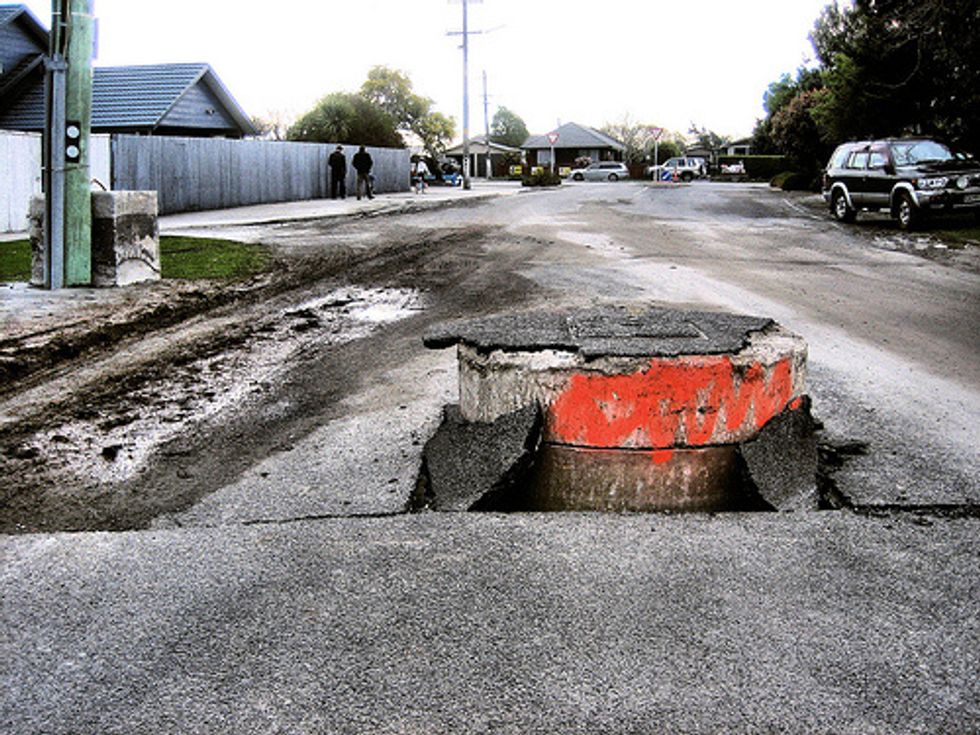 By Cecilia Sanchez, Los Angeles Times
MEXICO CITY — A shallow earthquake with a preliminary magnitude of 6.4 rattled Mexico City and other parts of the country Thursday, sending people running into the streets.
The temblor struck near the southwestern Mexican city of Tecpan de Galeana, about 60 miles northwest of Acapulco, according to the U.S. Geological Survey.
There were no immediate reports of casualties or signs of major damage, Mexican government officials said. Hospitals, airports and public transportation were operating normally.
But a number of people in the capital said they were frightened by the force of the quake.
"What a big scare," said Rosaura Gomez, 56, who ran out of her home in the Polanco area of Mexico City. "One of my neighbors began crying. … What is going on?
Carmen Lira, a 37-year-old secretary, said everyone in her office also fled the building.
"It was very scary. Some of my colleagues suffered panic attacks because the buildings moved," Lira said. "It felt very strong. We hope there wasn't any damage."
Felipe Sandoval Figueroa, a 44-year-old engineer, said he immediately thought about his wife and children when he felt the quake.
"Fortunately, they're fine, but when you're feeling such a powerful earthquake, you think of the worst," he said. "Thank God, everything's fine."
martinluff via Flickr