Mexico Won't Pay For Wall — But You Chumps Can
@Snipy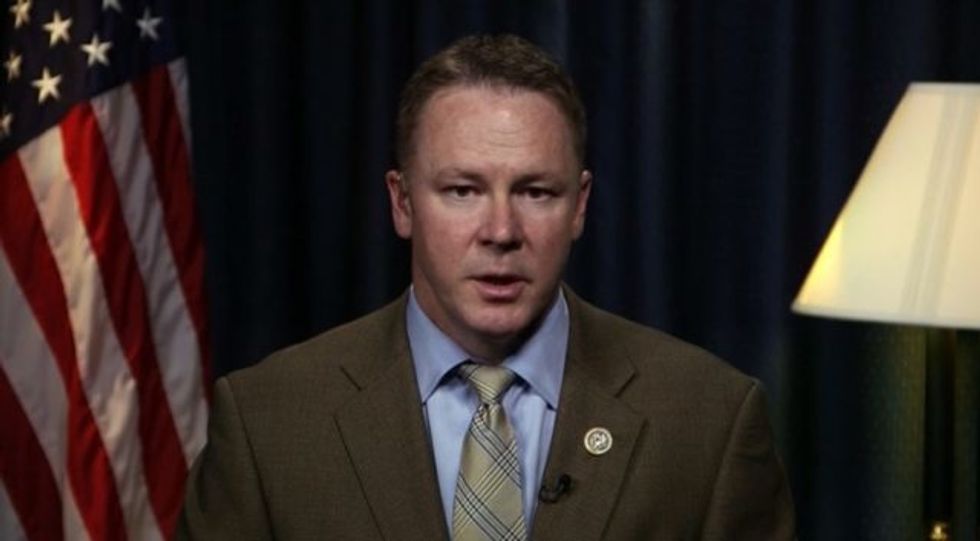 Reprinted with permission from Shareblue.
GOP Congressman Warren Davidson (R-Ohio) has introduced a bill that would give ordinary Americans the privilege of sending money to the U.S. Treasury to build the wall.
Davidson's bill, called the "Buy a Brick, Build a Wall Act" is the latest absurd proposed solution to the wall funding problem. The bill directs the Treasury Department to set up a fund that would allow Trump's most passionate and racist supporters to pay for the wall directly.
Davidson initially introduced his bill back in November. Presuming that the reintroduction is the same as last year's bill, it's a remarkably Spartan affair. It directs Treasury to set up a fund, and says there needs to be a website where people can donate. That's about it. There's no information about how the money would be spent, and no information about what happens to the money if the wall doesn't get build.
Trump made it a signature refrain of his campaign that Mexico would pay for the wall, but it was immediately clear that Trump had no plan to make that happen. Indeed, only a few days after taking office, the administration explained that it would pay for the wall by taxing imports.
Taxing imports, of course, would have meant that Americans paid for the wall, thanks to increased prices on foreign goods. Then there was a plan to have the military build the wall, which still would have involved Americans paying for it. Then the White House just started insisting the wall was funded, even as Trump said it wasn't.
Just before the shutdown, an enterprising conservative fake news creator started a GoFundMe campaign to let private citizens pay to build Trump's border wall. Regardless of how shady it looked, Marco Rubio endorsed it, and the gullible have donated $18 million.
So far, Davidson's bill didn't go anywhere in a GOP House, and it certainly won't go anywhere now that Nancy Pelosi has the gavel again.
Published with permission of The American Independent.