Miami Jury Convicts Reputed Spaniard Drug Kingpin Of Money Laundering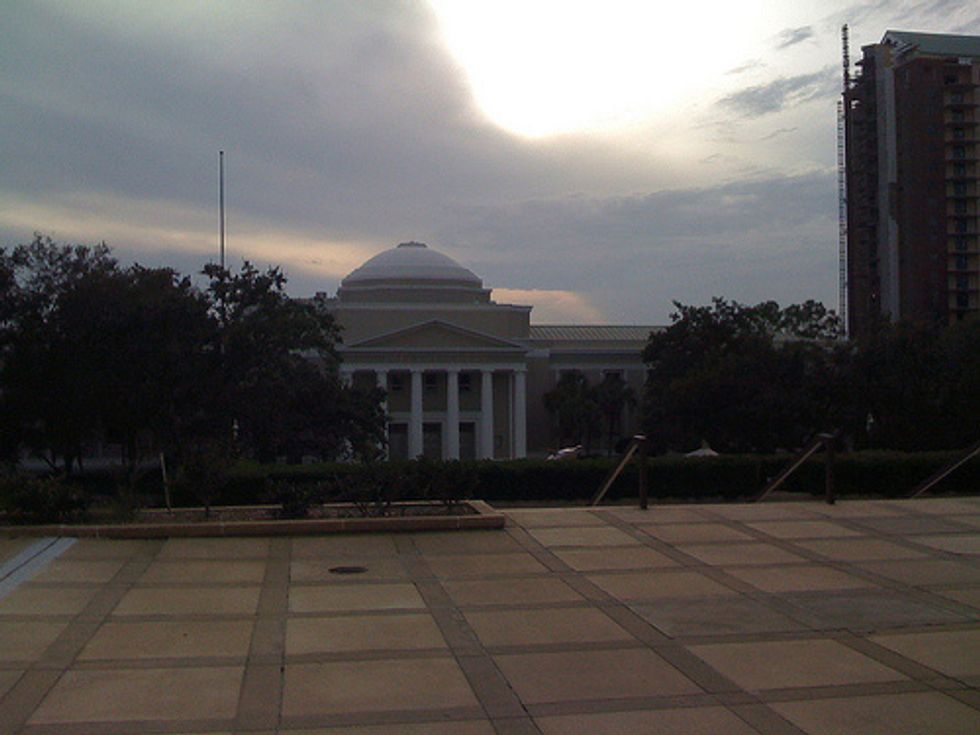 By Jay Weaver, The Miami Herald
MIAMI — A federal jury Wednesday convicted reputed Spanish drug kingpin Alvaro Lopez Tardon on money laundering charges, finding him guilty of cleaning more than $20 million from cocaine profits in Spain through Miami's luxury condo and car markets.
Lopez Tardon, who appeared stoic as the verdicts were read in Miami federal court, was found guilty on a single conspiracy charge that carries up to 20 years in prison and guilty on 13 money laundering charges that carry up to 10 years each.
U.S. District Judge Joan Lenard scheduled his sentencing for August 19.
The drama leading up to Wednesday's conviction was heightened late Tuesday, when the 12 jurors said in a note that they reached "unanimous" verdicts on some counts but were "divided" on others. The judge ordered them to continue deliberations, which began Friday.
Before his arrest in 2011, Lopez Tardon, 39, went on a wild spending spree. He snapped up 13 high-priced condos, including a $1 million-plus penthouse at the Continuum in South Beach, and 17 luxury cars, including a 2008 black Bugatti Veyron for $1.2 million and a 2003 black Ferrari Enzo for almost $1 million. That's excluding Florida sales taxes.
For the past six weeks, Lopez Tardon, accused boss of a Spanish cocaine ring dubbed "Los Miami," was a lone defendant standing trial. His brother, Artemio Lopez Tardon, charged along with him, could not make the Miami trial because he is being held with dozens of other Spanish defendants on drug-trafficking charges in Spain.
"If you want to follow the little drug dealer, you follow the drugs," Assistant U.S. Attorney Tony Gonzalez told jurors during closing arguments last week. "If you want to follow the big drug dealer, you follow the money."
"He's a really, really big drug dealer who made the mistake of moving his money into the United States," Gonzalez said, calling Lopez Tardon's buying frenzy "mind-boggling" and pointing out that he spent about $1 million on fancy Audemars Piguet watches alone.
To hide his role in the real estate transactions, Lopez Tardon's cash deals were carried out under the name of a shell company or straw buyer, including 11 purchases at The Mark on Brickell Bay Drive and One Miami on South Biscayne Boulevard, argued Gonzalez, who worked on the prosecution with Cristina Maxwell.
But Lopez Tardon's defense attorney, Howard Srebnick, countered that the millions his client spent in Miami came from a family-owned exotic car dealership and an epicurean shop in Madrid — not from drug trafficking.
"The government is saying, 'Look at all the cash, look at all the watches. He must be a drug dealer,'" Srebnick told jurors. "Well, let's do the math."
He called the family's dealership and shop "legitimate businesses" that generated more than $20 million in revenue, citing Spanish government tax records.
Srebnick also told jurors that his client disclosed dozens of wire transfers from Spain to Miami, arguing that he was not trying to hide anything illicit from the U.S. government. "It was not a scheme to conceal," said Srebnick, who worked on the defense with attorney Richard Klugh.
Photo: Fammy via Flickr