Michael Brown Memorial To Be Replaced With Permanent Plaque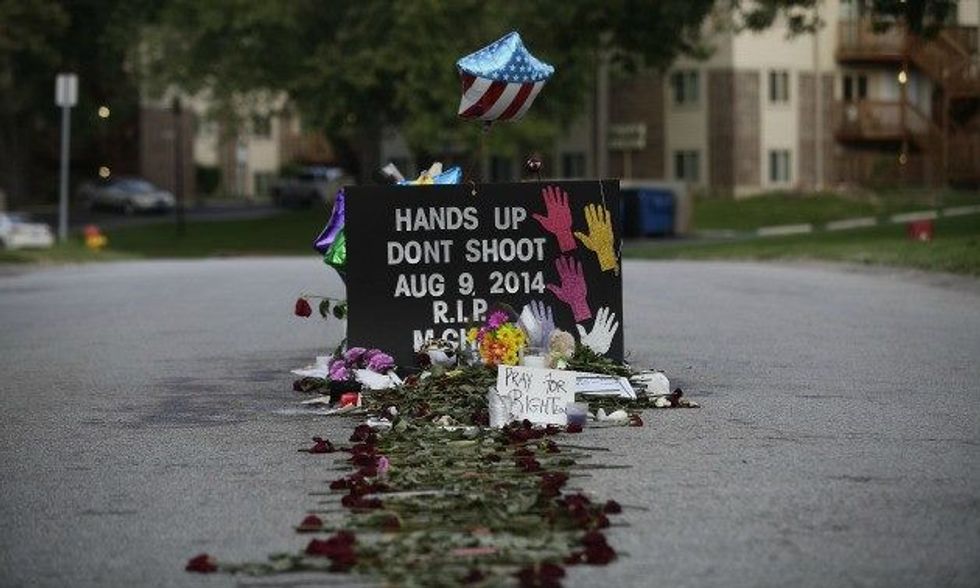 By Jack Suntrup, St. Louis Post-Dispatch (TNS)
FERGUSON, Mo. — The memorial to Michael Brown will be removed and replaced by a plaque on Canfield Drive and a memorial nearby, Mayor James Knowles and Mike Brown Sr. announced Wednesday.
Knowles said the Urban League will store the stuffed animals and other items that have formed the temporary memorial down the center of Canfield Drive since August ninth, when Michael Brown was shot and killed there by a Ferguson police officer.
Flanked by newly elected Ferguson City Council members Wesley Bell and Ella Jones, Knowles and Brown Sr. said the plaque will be part of a permanent memorial in the area.
In an interview after the news conference, Bell said that the new memorial along Canfield will include a statue of a dove, and that Brown's mother, Lesley McSpadden, had been involved with the planning of the monument.
Brown said the stuffed animals and other items along the road had become a safety hazard.
Wednesday would have been Michael Brown's 19th birthday.
Knowles said the plaque will be placed in the street as resurfacing of Canfield begins.
He said that resurfacing is part of a larger redevelopment effort for streets near West Florissant. The mayor hopes that the state and federal government can pitch in for the "Great Streets" program, which he hopes will bring jobs, new construction and economic development to the area.
Photo: Justice For Michael Brown/Eric Garner via Facebook