Michael Cohen Implicates Trump In Campaign Finance Crimes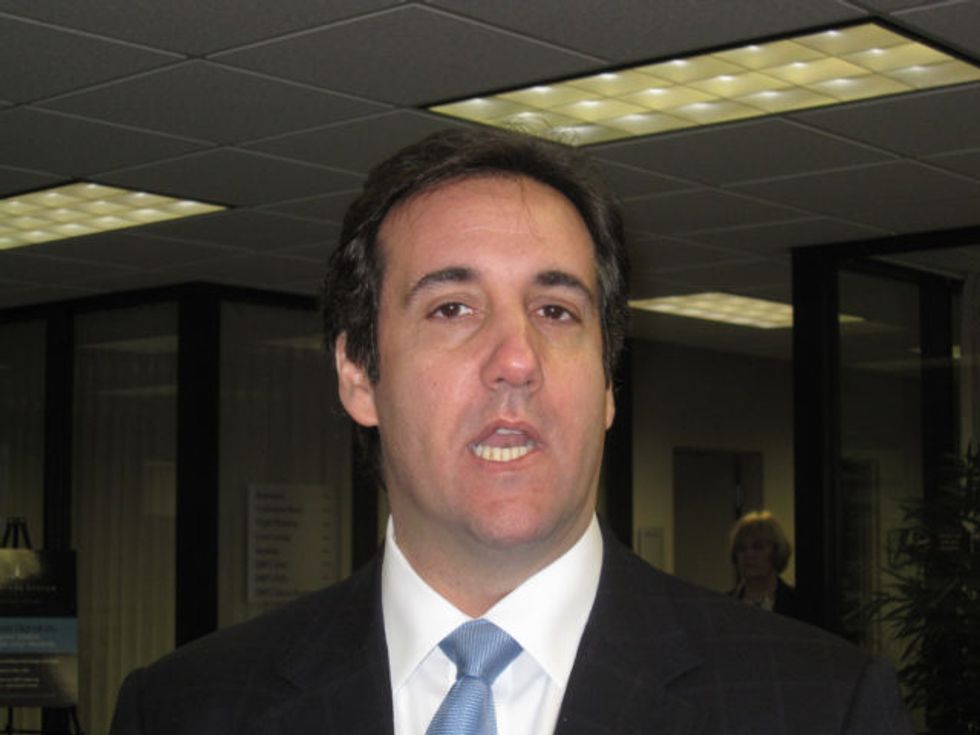 Reprinted with permission from AlterNet.
In an explosive admission, Michael Cohen implicated his former client President Donald Trump in campaign finance violations Tuesday as he pleaded guilty in federal court in Manhattan.
Cohen said he violated the law in making hush money payments during the campaign at the direction of a candidate for office — which could only be the president.
The payments pertain to Stephanie Clifford (better known as Stormy Daniels) and Karen McDougal during the 2016 campaign. Both women have said they had affairs with Trump prior to the campaign.
Many observers noted that while Cohen's claims seem to involve Trump is directly involved in a crime, the Justice Department policy dictates that a sitting president cannot be indicted. However, that policy is not ironclad, and some have speculated that special counsel Robert Mueller might choose to circumvent it.
In addition to serving as Trump's personal attorney, Cohen also served as the deputy finance chair for the Republican National Committee.
After Cohen entered his plea, Deputy U.S. Attorney Robert Khuzami gave a brief press conference to discuss the charges. He said that Cohen failed to pay taxes on $4 million and lied on a bank loan application by hiding $14 million of debt. These charges come in addition to the campaign finance charges.
Cohen "decided that he was above the law, and for that he is going to pay a very, very serious price," Khuzami said.
(This story is developing.)
Cody Fenwick is a reporter and editor. Follow him on Twitter @codytfenwick.