Michael Jackson's Family Pursuing Appeal In Case Against AEG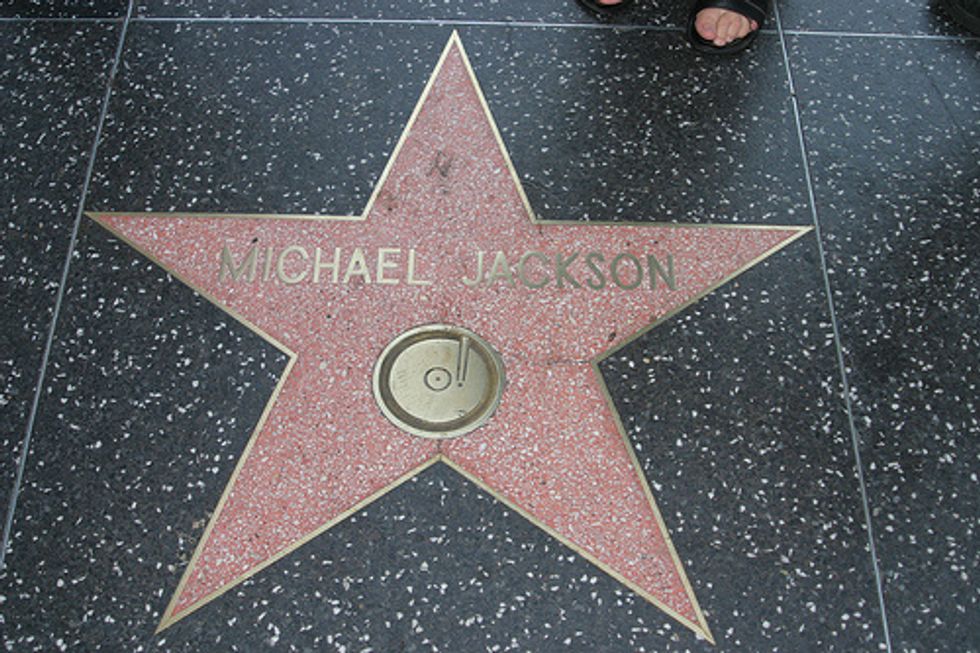 Los Angeles Times
LOS ANGELES _ Despite being denied a new trial against AEG Live, Michael Jackson's mother and children will continue to pursue their case against the entertainment powerhouse, which they say was negligent in the pop star's death, their attorney said Tuesday.
"There are several issues we intend to have the appellate court address related to the verdict form and the law that the jury was instructed on," Brian Panish said.
Panish said he was not surprised by the ruling handed down Monday that rejected his clients' request for a new trial. L.A. County Superior Court Judge Yvette Palazuelos had issued a tentative ruling more than a week earlier before listening to arguments from both sides.
Katherine Jackson and her three grandchildren _ Paris, Prince and Blanket _ have 30 days to file an appeal.
The family claims AEG, the promoter and producer of Jackson's ill-fated "This Is It" comeback tour, negligently hired and supervised Conrad Murray, the doctor who gave the singer a fatal dose of propofol in 2009.
During the five-month trial, witnesses for the plaintiffs depicted AEG executives as ruthless bullies whose greed took precedence over Jackson's declining health.
The defense countered that Jackson had a history of drug abuse and had pushed to hire Murray.
In October, a jury of six men and six women decided AEG was not responsible for Jackson's death. Jurors agreed that the company had hired Murray but rejected the second question on the verdict formthat asked whether the doctor was unfit or incompetent, which they said forced them to end deliberations.
Jurors had been asked to award $85 million to each of the pop star's children and an additional $35 million to his mother. Lawyers also suggested AEG be asked to pay as much as $1.5 billion in economic losses.
No money was awarded and the family filed a motion for a new trial in December.
"Some of the jurors were stunned and upset after learning that we had to stop deliberations after answering 'no' to Question 2," wrote one juror in a declaration filed with the motion.
Another wrote, "I believed that Mrs. Jackson had proven her case against AEG Live. Despite this fact, I had no way of voting in favor of the plaintiffs because of the way the verdict form was worded."
An attorney for AEG called the motion "an act of pure desperation."
"Katherine Jackson just can't accept that her son is gone and that there is no one left that she can blame, well, aside from Dr. Murray," Marvin Putnam told the Los Angeles Times last month. "The evidence at trial and the verdict told her just that. This long trial showed us _ and her _ that Michael Jackson had abused and demanded propofol, the drug that killed him, for decades."
Photo: Sharona790 via Flickr