Michigan Gov. Rick Snyder Won't Appeal Ruling On Same-Sex Marriage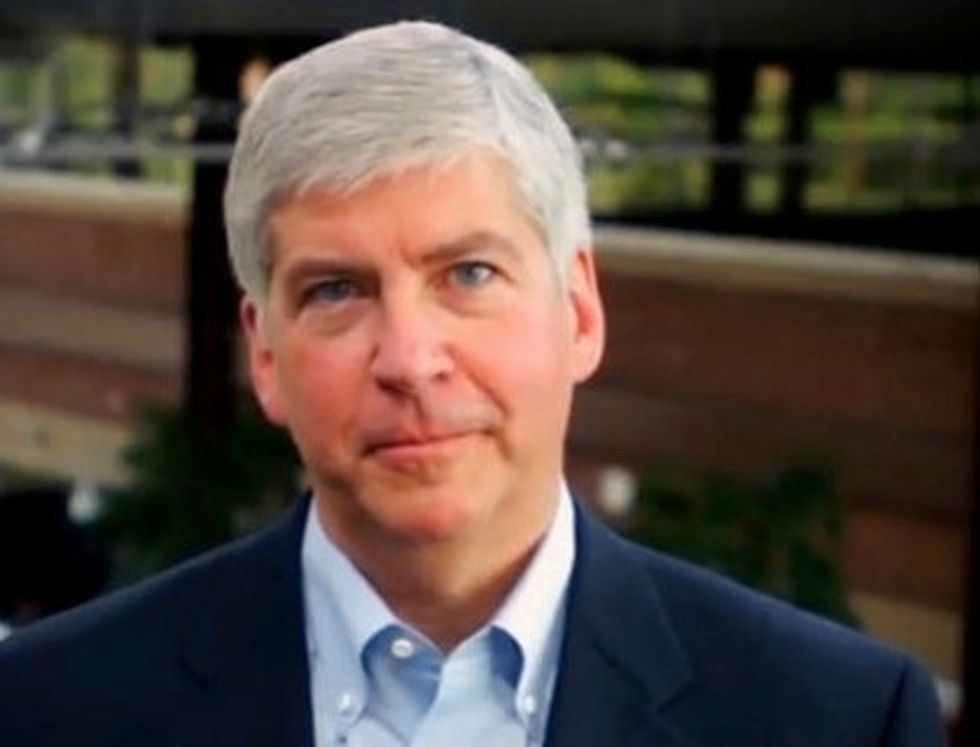 By Kurtis Lee, Los Angeles Times (TNS)
Michigan Gov. Rick Snyder announced Wednesday that he would not appeal a federal court ruling on same-sex marriage, a move that clears the way for nearly 300 gay and lesbian couples to wed in the state.
Snyder, a Republican, said the state would follow the law and "extend state marriage benefits to those couples."
"This is an issue that has been divisive across our country," Snyder said, and noted the importance of the U.S. Supreme Court's expected decision this year on the constitutionality of same-sex marriage involving four cases, one each from Kentucky, Michigan, Ohio and Tennessee.
"Our nation's highest court will decide this issue," he said. "I know there are strong feelings on both sides of this issue, and it's vitally important for an expedient resolution that will allow people in Michigan, as well as other states, to move forward together on the other challenges we face."
In January, a federal judge ruled that Michigan must validate nearly 300 same-sex marriages that took place in four counties last spring.
The state could have appealed the decision, but with Snyder's announcement Wednesday the state opted against doing so.
On Tuesday, an appeals court struck down an effort to delay same-sex marriages in Alabama, though a last-minute appeal could offer additional delays in that state's same sex-marriage fight.
Dozens of states in the last 12 months have made it legal for same-sex couples to marry.
Photo via Wikimedia Commons