Michigan Governor's Popularity Nosedives After Anti-Union Bill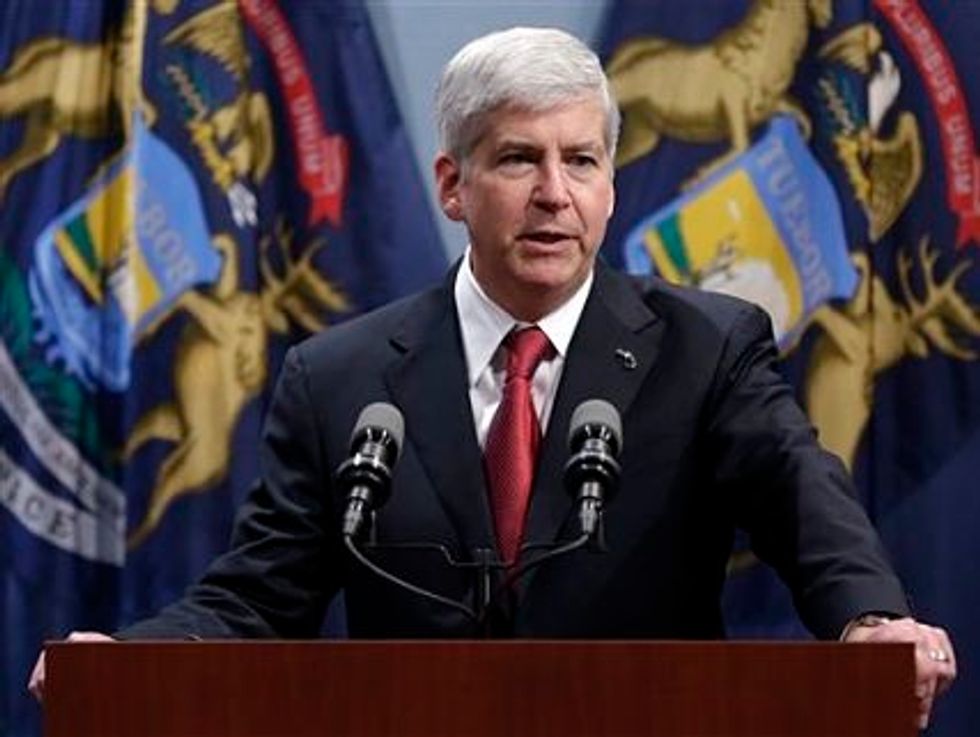 Even after Mitt Romney lost Michigan to President Obama by 9.5 percent, the state's Republican governor Rick Snyder still had a 10 percent favorability rating, according to PPP Polls.
That's changed quickly. After an "inflamed duck" session where Republicans passed and Snyder signed so-called "right to work" legislation cut-and-pasted from an out-of-state Koch brother-funded organization without one public hearing, Snyder's approval rating is now -18, making him the third least popular governor PPP has measured.
In the same poll, voters said they would elect every Democratic competitor named over the governor. Some wonder if even the hated Ohio State Buckeyes are more popular in Michigan at this point in history.
Additionally, 51 percent of Michigan voters also disapprove of the legislation, which allows workers to benefit from union contracts without contributing dues — 49 percent would like to repeal the law and only 40 percent would keep it.
Snyder was elected as a moderate and by largely staying out of the 2012 election, he maintained that stance. However, his complicity in the attack on unions may have irreparably harmed his brand. Only 32 percent think he now lives up to his self-chosen moniker — "One Tough Nerd."
Republicans passed a total of 268 bills in the session after the election and before their majority is trimmed in January. The bills include measures to make it much more difficult for women to have a safe abortion, renew the "emergency managers" that voters rejected on the ballot in November and make it nearly impossible to recall state representatives.
Snyder tried to take a step back to the center Tuesday by vetoing a bill that would allow concealed weapons in schools. After the tragedy in Newtown, that idea was too extreme even for Snyder.