Michigan Supreme Court Declares Marijuana Dispensaries Illegal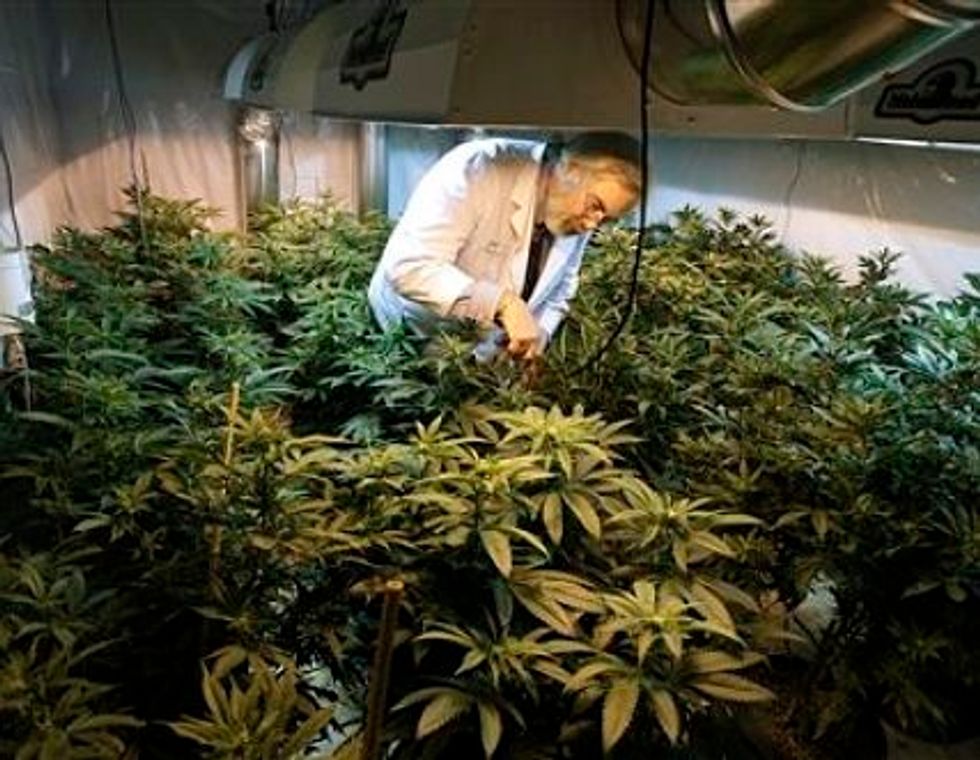 Michigan's highest court has voted 4-1 that the state's medical marijuana dispensaries are illegal. A recent state audit found that the dispensaries have been responsible for more than $10 million in tax revenues.
The state's 124,417 registered medical marijuana users will now only be able to get the drug from caregivers licensed by the state.
Some counties began shutting down dispensaries when a Michigan Court of Appeals declared commercial sales between patients through shops were illegal under the Medical Marijuana Act. Now the rest of the states' dispensaries can be shuttered.
Voters approved use of the drug for specific ailments including HIV and cancer in 2008. Despite this, several cities in Michigan took actions to prevent dispensaries from being opened within their boundaries.
"This is the end of the road. This is it," said Matthew Abel, whose Detroit-based firm Cannabis Counsel PLC focuses on marijuana laws. "It will be a mess until the Legislature clarifies what kinds of business entities are allowed to exist."
Eighteen states have currently legalized marijuana for at least some use, creating a mess on a national scale when it comes to enforcing federal law.
The drug is on Schedule 1 of the Controlled Substances Act — indicating it has no medical use — along with cocaine and heroin. In 2009, the American Medical Agency urged the federal government to reconsider this classification to clear the way to conduct clinical research.
A new bill being introduced in the House by Rep. Jared Polis (D-CO) and Rep. Earl Blumenauer (D-OR) would end the prohibition on marijuana by moving the plant off Schedule 1. But the proposed law would not force states where voters have not passed measures to legalize marijuana to do so.
And though the debate about legalization has been going on for four decades, Rep. Blumenauer thinks there's a chance this bill may have a chance of passing.
"It's just come to a head," he told Salon. "This is largely going to be resolved in the next five years."
The goal is to end the prohibition and let states regulate marijuana as they do alcohol and tobacco.
"I honestly think that in their heart of hearts, most members of Congress would support that," Blumenauer said.
If this bill became law, it seems that Michigan could still choose to force all marijuana patients to get their medicine through caregivers. But communities could also be free to allow regulated commercial sales as they do with alcohol and tobacco.
"According to an assessment recently published in the British Columbia Mental Health and Addictions Journal, health-related costs for alcohol consumers are eight times greater than those for marijuana consumers, and those for tobacco consumers are are 40 times greater than those for marijuana consumers," point out the organizers behind Colorado's Amendment 64, which legalized the drug for recreational use.
But for now, Michigan may need to figure out how to make up for millions in lost tax revenue.
 Photo credit: AP Photo/Ted S. Warren, File