Midterm Leaves California GOP In Ruins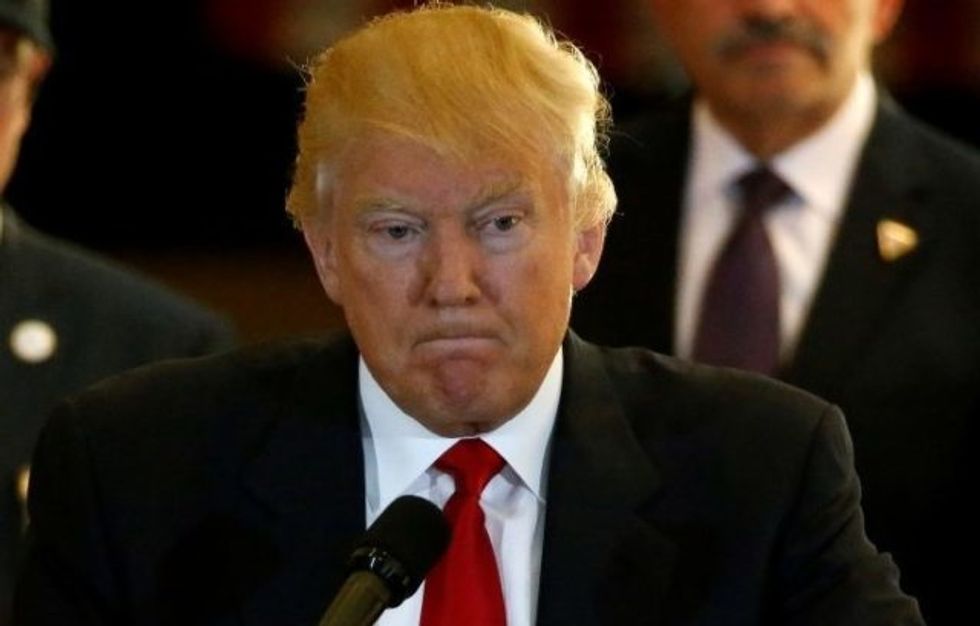 Reprinted with permission from Shareblue.
How bad was Election Night for California Republicans?
"Near-political annihilation," says Politico.
"The Grand Old Party is dead," says California Republican former Assembly leader Kristin Olsen.
Republicans "turned Orange County into a GOP wasteland," says GOP strategist John Weaver.
"Cataclysmic losses," says Rob Stutzman, a California-based Republican strategist.
Democrats walloped Republicans in California, flipping six seats in the state — the most Republicans ousted in any single state during this year's midterm election. As votes continue to be counted, there is even a chance a seventh seat could be flipped.
The defeats were so brutal that next year Republicans "won't even have enough lawmakers in California's 53-member House delegation to field a nine-person softball team," writes the L.A. Times.
Republicans went into the 2018 election holding 14 seats in California, unwisely mocking efforts of Democrats seeking to flip any seats.
"They think we're the new battleground," Fred Whitaker, the chairman of the Orange County Republican Party, laughingly told Politico in March 2018. "There are four Republican-held seats here, and there will be four Republican-held seats here after the 2020 election," he said, speaking about Orange County.
If pride goeth before the fall, then Whitaker's immense pride made the GOP's fall that much worse. Of the four Republican-held seats Whitaker mentioned, Republicans lost every single one.
One of those seats was occupied by Russia lackey Rep. Dana Rohrabacher. Harley Rouda, a Republican-turned-Democrat businessman, trounced Rohrabacher by almost 7 points.
In another Orange County seat, Rep. Mimi Walters eventually conceded to UC Irvine law professor Katie Porter.
Rounding out the GOP's losses are seats won by Navy veteran Gil Cisneros, who defeated retiring Rep. Ed Royce's handpicked successor, Young Kim; and Mike Levin, who will occupy retiring suspected arsonist Rep. Darrell Issa's seat next year. Borth Cisneros and Levin are Democrats.
In addition to Orange County, Democrat Katie Hill ousted Republican Rep. Steve Knight from a seat in northern Los Angeles County, and Democrat Josh Harder picked up a formerly Republican-held seat in the Central Valley.
It is not just at the federal level where Republicans were almost "completely decimated," to borrow words from GOP consultant Mike Madrid.
Republicans lost up and down the ballot, and lost badly.
"The GOP not only lost every statewide office in the midterm election — again, in blowout fashion — but Democrats reestablished their supermajority in Sacramento, allowing them to legislate however they see fit," writes the L.A. Times.
On the local, state, and federal level, Democrats unleashed a tidal wave of energy and activism, wiping out Republicans even in the deepest of deep-red areas.
Orange County was once the "spiritual center of the Republican Party," helping to elevate both Richard Nixon and Ronald Reagan to national prominence, writes the L.A. Times,
In January, Democrats will control all seven congressional seats that include any part of Orange County — and Democrats in Congress now represent the districts where both the Nixon and Reagan presidential libraries are located.
As former Assembly leader Olsen wrote, California "experienced a blue tsunami."
Published with permission of The American Independent.