Midterm Roundup: Another New Low In Colorado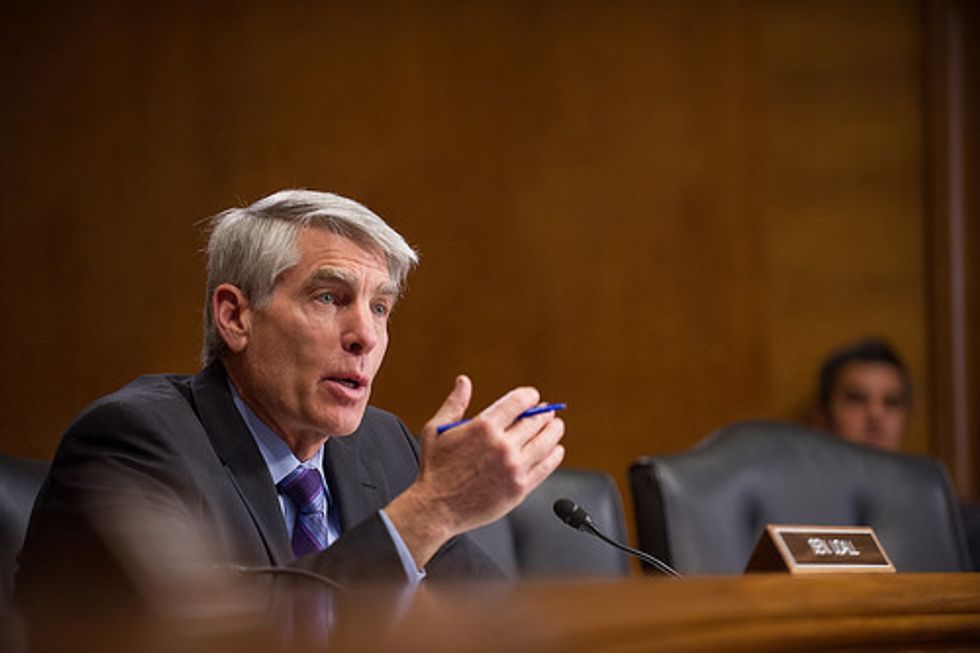 Here are some interesting stories on the midterm campaigns that you may have missed on Monday, September 29:
• Even in the shameless context of opposition research, this is startling: Republicans are circulating an out-of-context video of Senator Mark Udall (D-CO), in an apparent effort to convince voters that he is a 9/11 truther.
• According to a new Nielsen Brothers poll, Independent candidate Larry Pressler is gaining ground in South Dakota's Senate race. Republican Mike Rounds now leads with 39 percent, followed by Democrat Rick Weiland at 26 percent, and Pressler at 24 percent. If Weiland dropped out, Pressler — who served three terms in the U.S. Senate as a Republican — would be virtually tied for the lead. Rounds still leads by double digits in the Real Clear Politics poll average.
• Two new CNN/ORC polls have good news for Democratic senators. In North Carolina, incumbent Democrat Kay Hagan leads Republican challenger Thom Tillis among likely voters, 46 to 43 percent. Hagan is up 3.5 percent in the poll average, and has led in every public survey this month. In Louisiana, Democrat Mary Landrieu leads Republican Bill Cassidy, 43 to 40 percent. That lead reverses a negative trend for Landrieu — she trails by 5 percent in the poll average — but would still leave her short of the 50 percent needed to avoid a runoff.
• Massachusetts attorney general Martha Coakley, whom former senator Scott Brown infamously upset in the 2010 special election for Senate, may be collapsing again. Two new polls find that her lead in Massachusetts' gubernatorial race has evaporated; she leads Republican Charlie Baker by 1 percent in a Western New England University poll, and the candidates are deadlocked at 43 percent in a Suffolk University poll.
• And although most Democrats would rather avoid President Obama on the campaign trail, Illinois governor Pat Quinn is apparently happy to have his help. The president and his wife will both stump for Quinn before Election Day, in an effort to turn around his re-election bid against Republican Bruce Rauner. Quinn trails by less than 1 percent in the poll average, although a Chicago Tribune poll showing Quinn up by 11 appears to be an outlier skewing the numbers.
Photo: Mark Udall via Flickr
Want more political news and analysis? Sign up for our daily email newsletter!